One minute, and twenty-three seconds.
The length of Ricky Stuart's press conference after narrowly avoiding having 50 put on them by Melbourne in Melbourne. Much like Canberra, Stuart appeared totally out of answers for the press pack.
Much like Ricky, the Raiders were totally unprepared for the journey south. Melbourne's defensive effort crushed them, and their lack of creativity and energy in attack ensured they'd never get close to really troubling the Storm. In many ways, it was a miracle they put points on the board at all.
Compounding all of this was ill-discipline, handling errors and of course, two sin-bins in the last fifteen minutes to really allow Melbourne to rip the lid off. In the end, if Nick Meaney was just a touch more accurate with the boot, Canberra would've had its season killed twice - something that hasn't happened since 2014.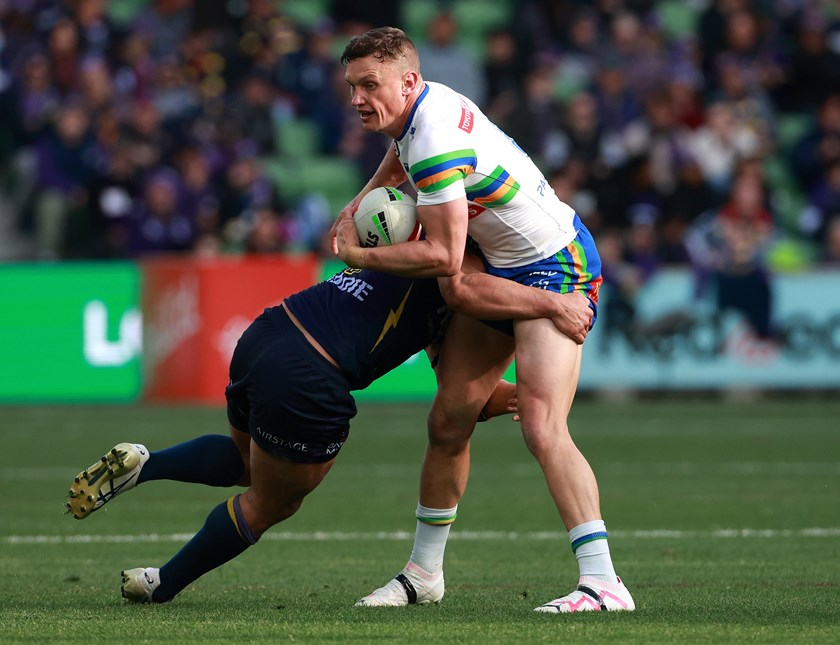 I'd discuss more of the game, but there isn't much to talk about. No-one delivered a standout performance, and even looking at the match statistics makes my skin break out in hives. Canberra played poorly, and they were off the pace by a significant margin - and despite Craig Bellamy looking more and more like the Uncle who has taken up the bottle, and the Storm being a shadow of their former glories, they're still well coached, well led, and dangerous - and they proved that on Sunday.
I feel the most for Ethan Strange, the young bloke who took the Queensland junior right edge for a walk and was treated to one of the most inspid performances the Raiders had put in all year. That kid's got talent, but he's not going to hang around for long if we end up in the basement.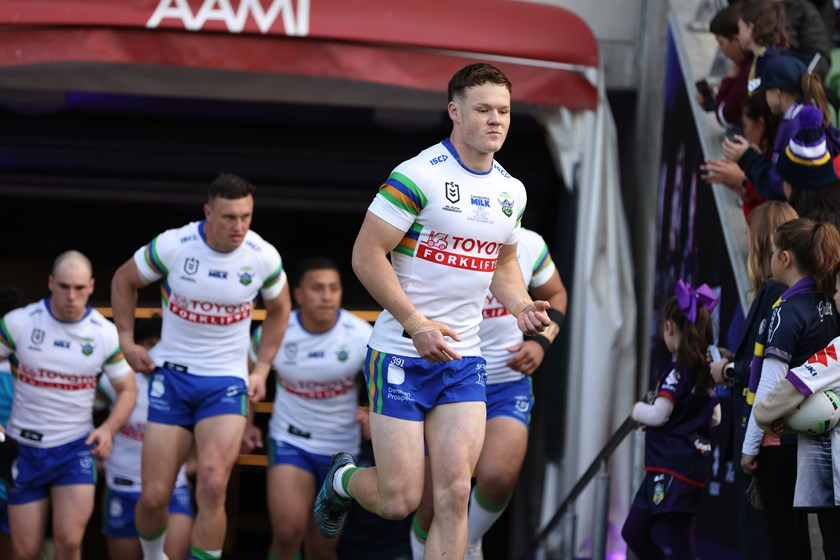 During the week, Corey Parker declared Canberra wouldn't win another game this season. Something said to generate interest, no doubt - but in the last three games, the Raiders have to face a resurgent Cronulla and a Broncos side that has ridden the bumps hasn't fallen off a cliff, unlike last year.
Even if Canberra finish in the top eight, it is at best likely to be a free hit. Their chances of pulling off another miracle like last year's efforts (in Melbourne) are remote.
And, to top it all off, Jarrod Croker informed his team-mates that he'll be finishing up this year. Delivered at half time to really drive home what a miserable week it's been for the green faithful. Such a monumental retirement will merit its own article, which will be delivered on later in the season.
The one ray of hope was the NRLW side pulling off a one-point win over the Dragons, which proves that football sides do indeed share DNA. Up by twelve points late in the game, the Raiders conceded two very soft tries to level the score. Fortunately Canberra's forward pack rolled up their sleeves and smashed the middle of the St. George forward pack, allowing Zahara Temara to pop the ball over from 10m out.
One of Canberra's tries involved Simima Taufa charging sixty meters upfield and putting a palm straight in the chest of Teagan Berry to score a meat pie that (nearly) went viral. Our number 13 is an absolute brick, and it makes me very happy that she wears green.
It's early days yet, but the idea of the Raiders NRLW side being good enough to play finals footy - and maybe even win a premiership - would be something very, very special in their debut season. They've taken high profile scalps in the Roosters and Tigers, and this week they matchup against the sliding Eels.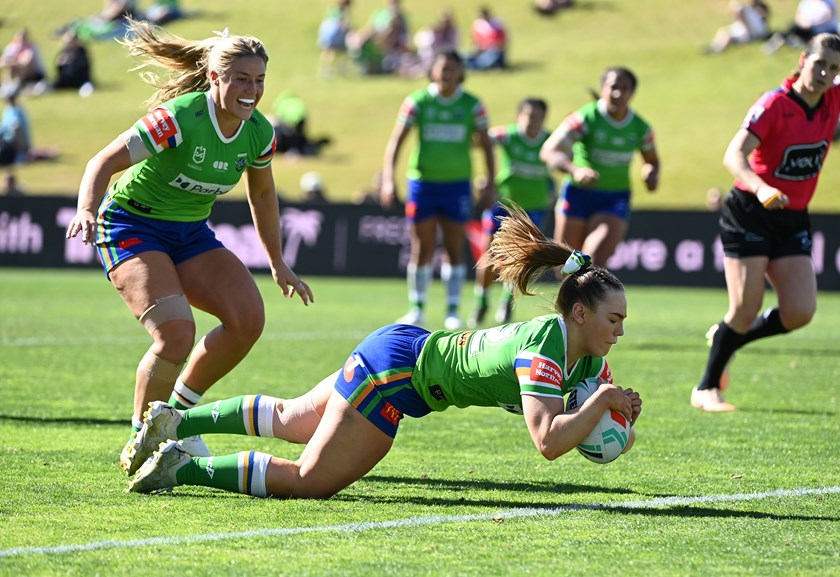 This week, the Raiders host the Bulldogs. Confidence shattered, injuries mounting, but still somehow in the top eight, this week will be mission critical in Canberra's goal to play finals football.
Win and you're probably in. Lose, and find yourself in the swamp.
Catch you next time,
Vulkan
Did you like this article? Did you hate it? Go over and keep the discussion going on the official Vulkan's Corner facebook page! - whilst you're at it, leave a like!