Oh boy, here we go.
I am a tolerant person. People should have the right to exist in society without fear of harm or harassment. Modern Australia is on the way, but there's still extensive progress to be made. Just watch Sky News every once in a while for a taste of what "the other side" thinks of people who aren't like them.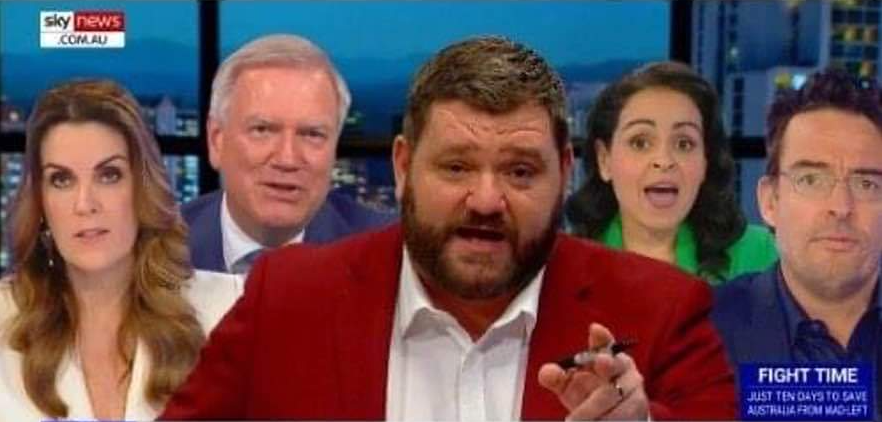 An important part of constructing a tolerant society is for those who have previously felt unwelcome, or victimised, to be told they're welcome, and to feel they're welcome. If you cannot bring yourself to do that, the least we can do as a society is not tell them the exact opposite.
So when seven football players from the Manly Sea Eagles decide they don't want to wear a jersey with a rainbow on it, due to the associated symbology with the lesbian, gay, transexual and bi (LGBT) community, it's pretty clear what message was sent to those parts of our communities.
I'll spell it out for you.
"You're not welcome in my world."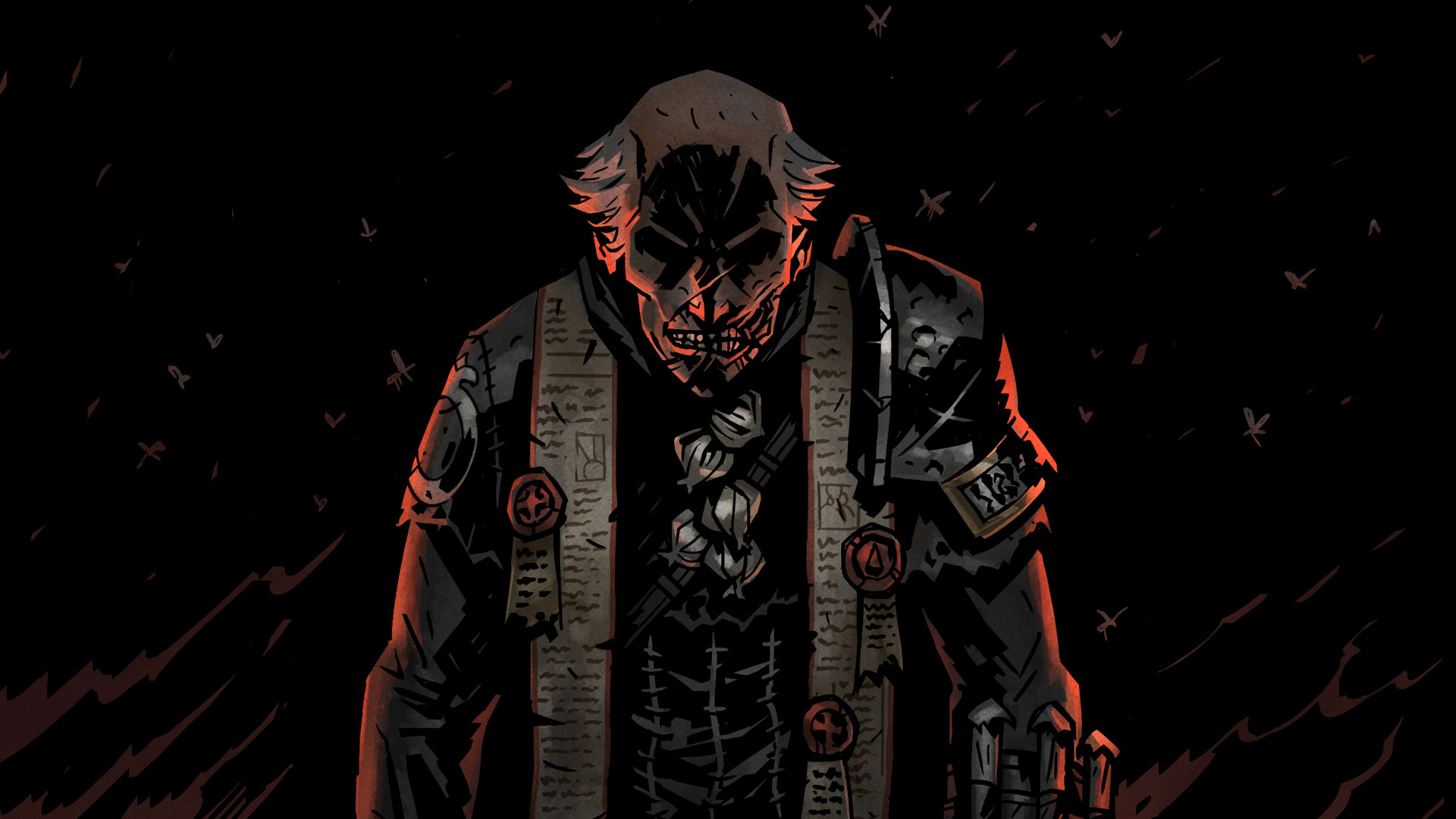 Now, you can wax lyrical about how the players weren't consulted, or how we need to respect their beliefs. There are plenty of counter-opinions about the players' right to not support something they believe is a sin, and therefore morally wrong. You don't have to look hard, or search far. And as much as it might hurt, emotionally, I encourage people to do so and reach beyond their echo chamber.
I don't want to start a theological argument that, realisitically, I have no power to finish. What I will say, is that Manly plays at 4 Pines Park - a brewer. A key sponsor is Pointsbet - a bookie. And the players often play matches, at 4 Pines Park, with Pointsbet on their jerseys, with two different fabrics, on Sundays.
All sins. Not a peep.
And, not for nothing, but would the consultation of the players altered the outcome? Would being asked nicely have changed their minds? We'll never know, but, somehow I don't think so.
None of this is new, so why bring it up now? Because I'm still mad about it.
Which boggles the mind, because I hate Manly, and my inner circle of friends and family despise the Sea Eagles. Watching as the club spontaneously combusted should've been cathartic.
But Daly Cherry Evans is becoming an elder statesman of the game. He leads with authority, he speaks eloquently, and he's got a cheeky streak in him, that NSW supporters won't soon forget.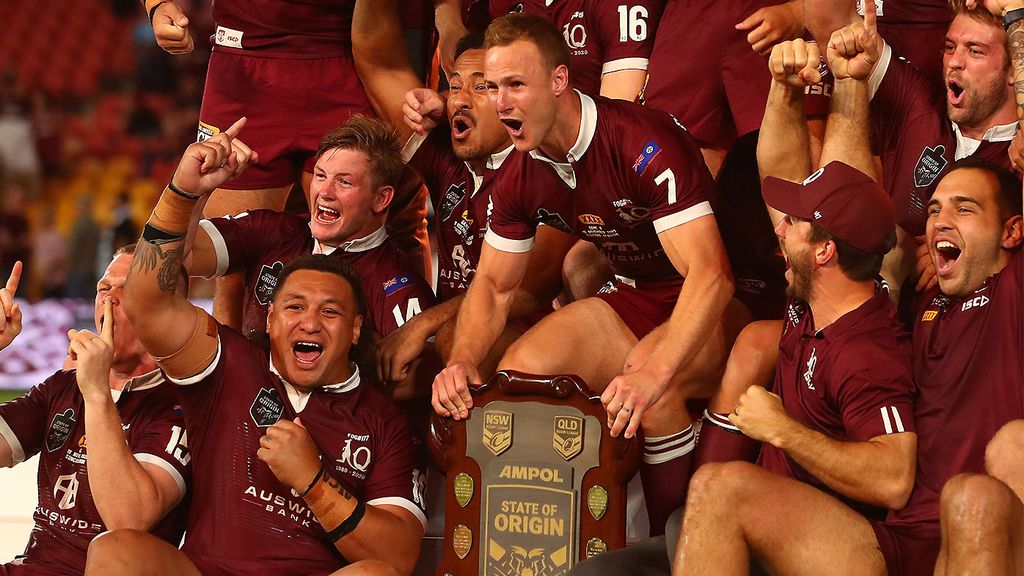 The Turbo brothers are likeable franchise mascots, who embody the heart, soul and spirit of the Northern Beaches. And Des Hasler, is, as always, your crazy uncle sitting on the front verandah, playing a tune on his harmonica.
I couldn't bring myself to hate NuManly.
But I could definitely bring myself to hate seven morons elevated by society using their faith as a gossamer-thin pretext to express their ignorant hatred. For the sake of not wearing a jersey because of their hate-masquerading-as-faith, this group of players torched everything around them.
Let's start with the club. The mole, admittedly a pretty thin on the ground rugby league journalist, reported that a player coming through Manly's reserve grade system was heartbroken, knowing that he would not be accepted by these players. He must hide who he is, or be a pariah in his own club.
They also spat on the legacy of Ian Roberts, who played 100 games for the Sea Eagles, and more than 200 in the NRL.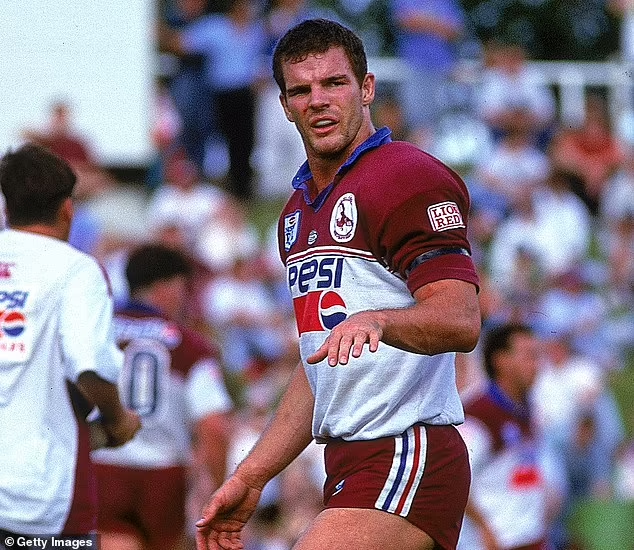 Spare a thought for the supporters of the club. The impossible position of supporting the club, but knowing that the players will not support them. Or the small venn diagram of Manly fans who are also part of the LGBT community, who now have to watch players who hate them and don't want them to exist.
All for the symbolism for a single football game.
Now for those who just want to see the players be punished for their ignorance, they got their wish - sort of.
At the end of round 19, Manly was in 8th position - 20 points, +18 differential. They weren't doing well, but they weren't sucking either. If they played their cards right and kept their nerve, maybe they'd skate home and steal a finals berth.
In reality, after a week from hell, the Roosters squeaked past the Sea Eagles, and Manly wouldn't win another game. Club Stalwart Kieran Foran's last match was lost by a point in a heartbreaker against the Bulldogs, and a week before, the Raiders put Manly to the sword in the Eagles' worst loss to Canberra... ever.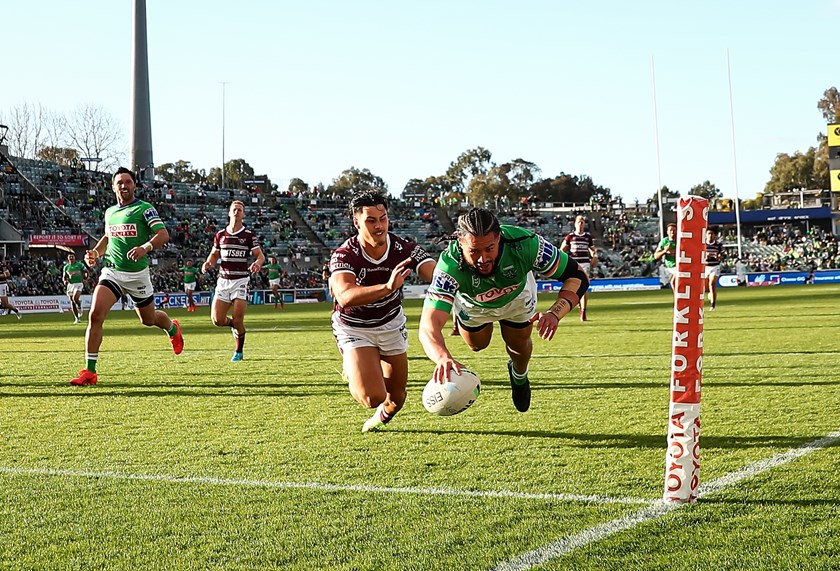 Manly were never going all the way, certainly, but after a six game losing streak, their PD had gone from +38, to -105.
It wasn't all boycotts and drama. Manly's injuries took their toll, including both Turbo Brothers. They played against teams coming into form. But you have to think about what almost half of your playing group selling your team out, over a jersey, does to the team.
How do you trust players like that. How do you work with individuals who, in a team-first environment, put themselves first. These players compromised Manly's season for a trivial reason. They could not see beyond their own prejudice, and in doing so, destroyed the Sea Eagles' culture of tight-knit toughness and replaced it with bigoted fragility.
If the players pull on the jersey, do they beat the Roosters? Honestly, at that point in time, maybe. They find some confidence, maybe lose to the Eels in a tight one, beat the Gold Coast, put up a fight against Cronulla, probably lose to Canberra and beat the Bulldogs. The opportunities were there.
For the stacked deck of media bias Daly Cherry Evans has to deal with every season, neither he, nor coach Des Hasler, deserved this. But they dealt with it as best they could. DCE handled himself like a leader - the leader he has always been at that club. And Des traversed the sea of eggshells like a ballerina. But you can't talk your way out of half your team selling you down the river. You may as well try and light a swimming pool on fire.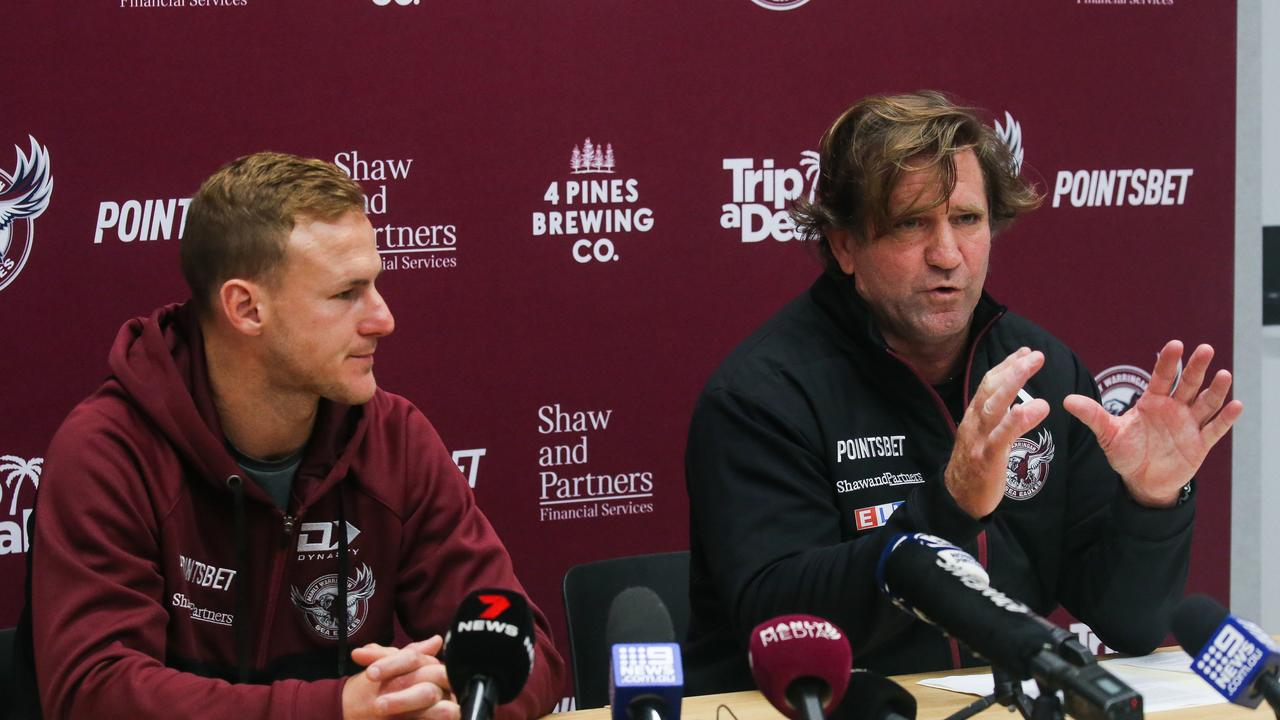 If I supported the Sea Eagles, I'd want them all gone. Other clubs would pick them up for pennies on the dollar, that's just how that goes. But team culture, squad coherency and tolerance are intangible virtues that money cannot buy. The men on the Northern Beaches will have to live under this shadow until the players leave, apologise, or both.
Manly plan to wear the same jersey next year. Kudos to them for not being beaten back into the dark ages. I won't buy it, but I'll be glad to see it. Maybe next year the Raiders will do the same thing, and my club will be ripped apart from the inside too - and when that happens, you can be damn sure I will blame the players.
Because I suppose that's the cautionary part of this tale. Every team has these players. All it'll take is a little rainbow. And if that isn't both disgusting, and scary, I don't know what is.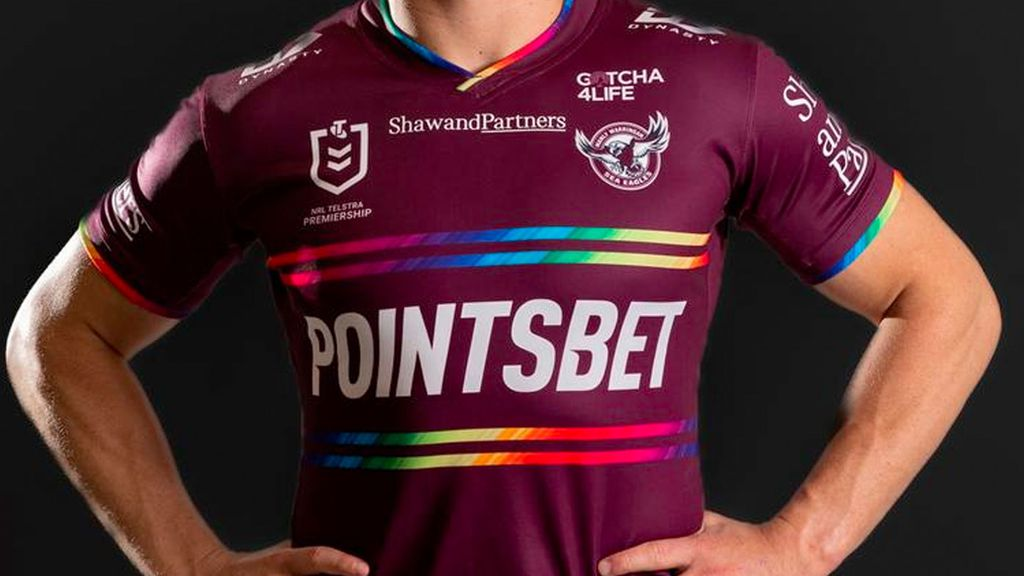 I'll leave you with one final soundbite. It's been suggested to me that the players had no choice. They weren't consulted and pushed into a corner. But there was an indeed an option.
Shut up, and pull on the fucking jersey.
Catch you next time,
Vulkan
Did you like this article? Did you hate it? Go over and keep the discussion going on the official Vulkan's Corner facebook page! - whilst you're at it, leave a like!