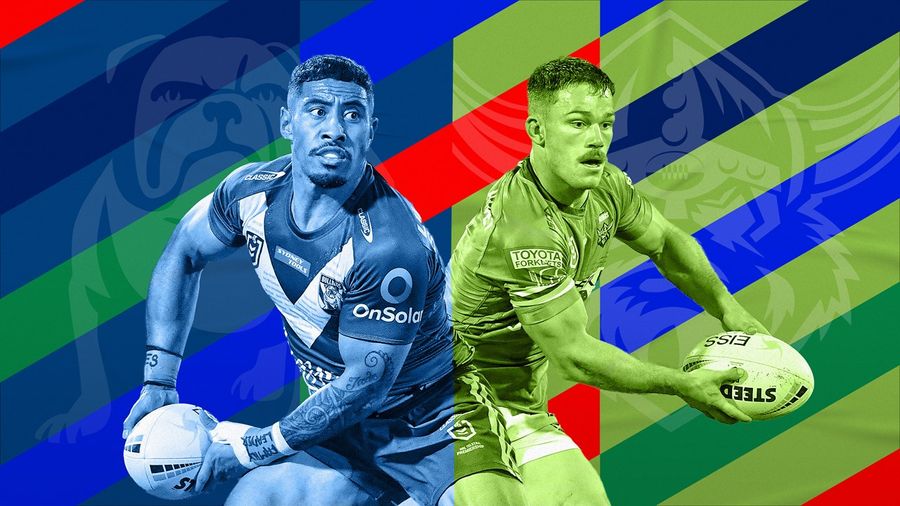 Monday's Sports Germalism - Round 10, 2021
(Editor's note: for anyone who cares about why the cover image is different today, it's because round 10 was magic round in Brisbane.)
(It was magic. I didn't go.)
This week started out with an ominous warning by one of my colleagues at work.
"There's been a mandate from the NRL. Head contact and foul play will not be tolerated. Expect tons of sin bins."
Little did I know what that meant (in hindsight, it seemed pretty obvious) until I discovered that in two games of Rugba Leeg on friday night, there had been eight sin bins. But even then, I thought, that was an anomaly. There would be backlash, yes and maybe it'd get walked back. Or enforced differently. Or players would tighten up their technique, somehow.
Nope. No indeed. By the end of the weekend, we had sixteen total send events (including sin bins and send offs).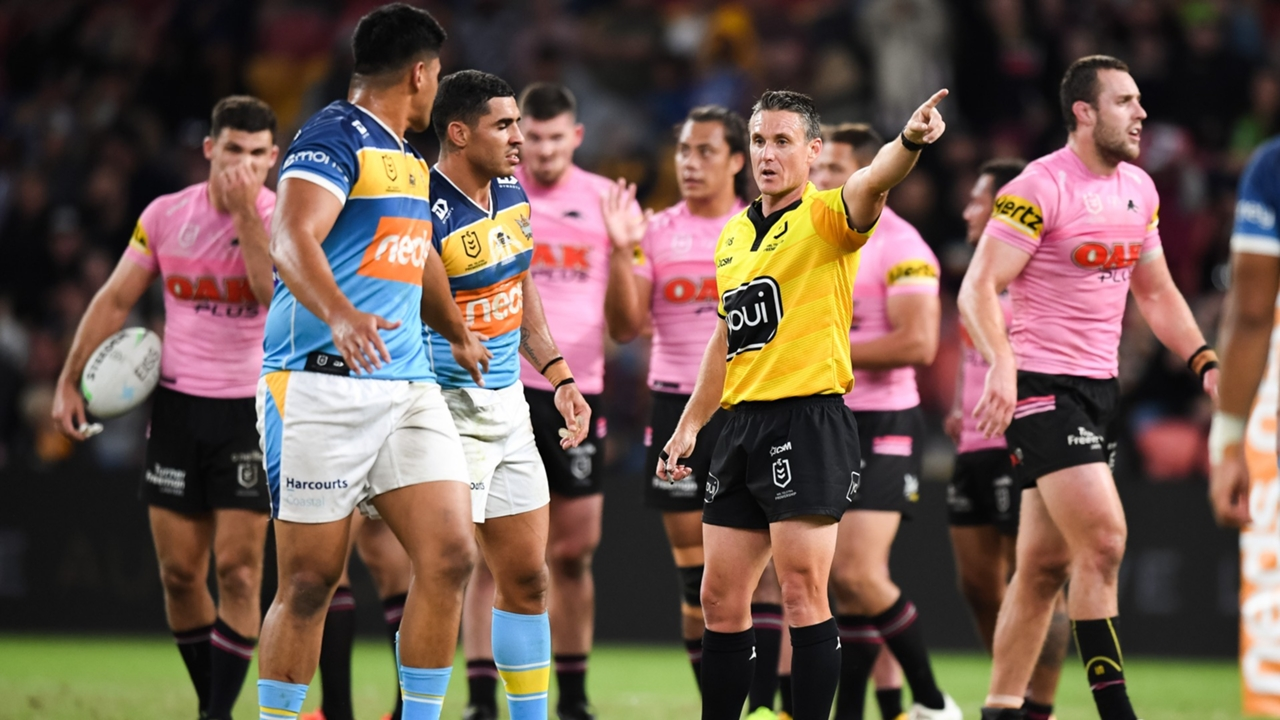 I've said it before and I'll say it again. The match officials will not be subject to criticism in this column. They were given a mandate (which was demanded by the court of public opinion) and they enforced it. Depending on which angle you evaluate their enforcement of that mandate, they did an outstanding job. They did what they were told - and just following orders to keep your position as a referee is something I can totally get behind.
Especially when you consider the NRL sold two of its match officials down the river for officiating errors. I know what it's like for your organisation not to support you as an individual. How could you go on in that role knowing that as soon as you made a mistake, you'd be pilloried by your own side. You'd leave as soon as a better gig lined up, perpetuating the cycle of 'poor' officiating.
Sometimes it seems like the NRL as an organisation struggles to put two and two together.
There's lots of different directions the conversation about Rugby League and physicality can be taken in. It's not just two sides, there's lots of angles. There are things we haven't discovered yet. What has emerged in the last ten years is that physical sports and concussions are a gateway to brain damage. All Rugby League fans should google "Chronic traumatic encephalopathy" - otherwise known as CTE.
I'm not going to post the medical images here, but it's ugly.
It is an ugly truth, now in the limelight. Contact sports like the ones Australians have enjoyed, are gateways to brain injuries in post-career.
What pundits like me don't understand is that this goes beyond top-flight sports. In order for the continuation of top-flight sports, there needs to be a steady stream of kids and teenagers through the system. Rugby League players aren't extracted from spawning pools. In a worst-case scenario, this reduction in juniors results in the end of sporting codes like the AFL and NRL.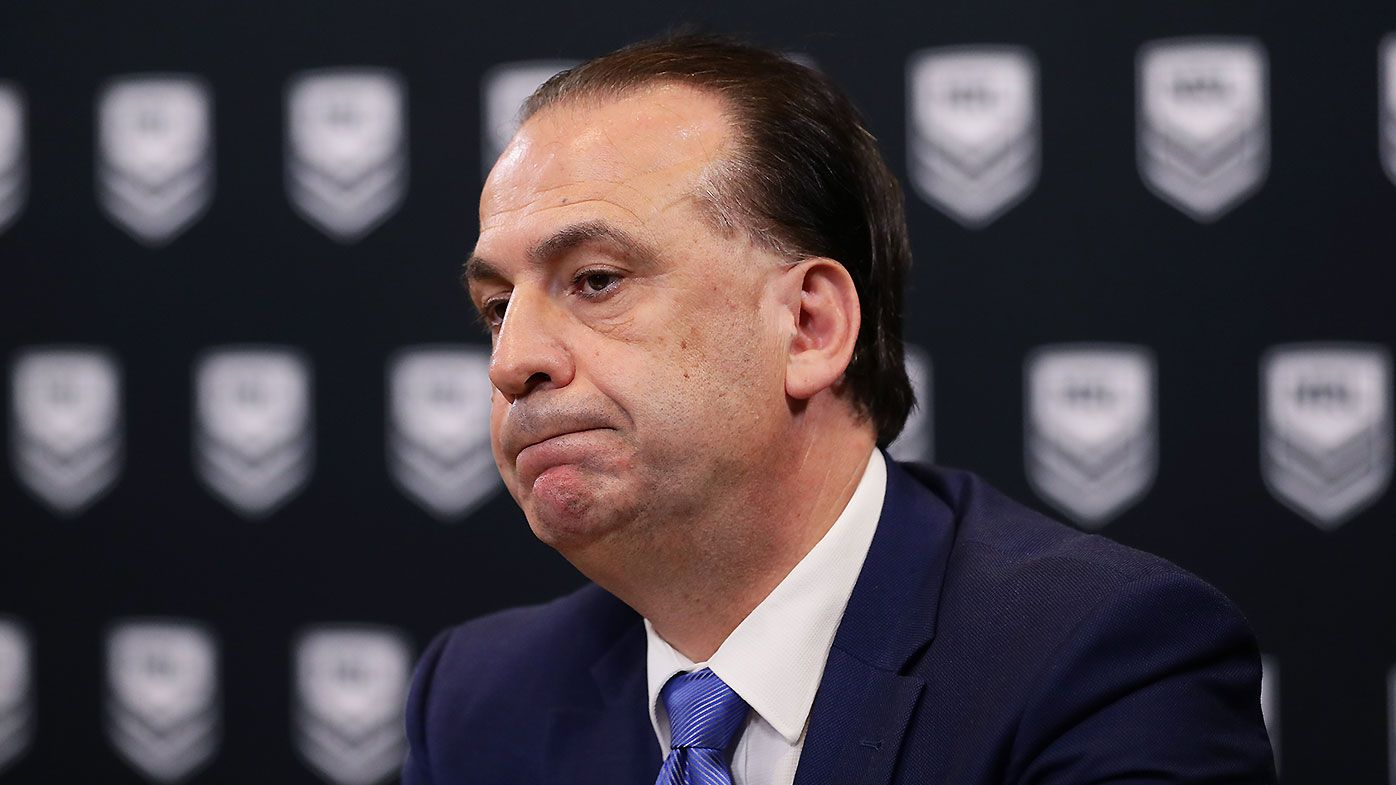 It's not likely, but think long term.
So I understand the NRL's push to protect players. It's not all about them. It's about selling the game as safe to parents and carers. However, this decision to try and protect players comes at odds with other decisions, in which the players are treated as a commodity in order to sell the on-field product.
The NRL is trying to sell the audience a trend of "faster games, more time in play and fatigue to make the game interesting." I have complained at length about what I think of some of these rule changes. I think it is silly to remove the tactical option to kick the ball into touch. Adding timers to make sure everyone packs the scrum in time. Limiting the amount of time to take the kick-off. Limiting interchanges.
I don't mind telling you that when I get tired, I get lazy. This is a normal human reaction. Football players, despite being much fitter than me, go through the same experience. It's a lightning fast game, players get tired and sometimes they don't think when trying to affect a tackle. That's when people get hurt. I don't want to absolve everyone involved of responsibility, but I feel if you want players to be safer, you have to lessen the spectacle. Take the speed out of the game - let players rest.
Which is directly at odds with player safety. Rock, meet hard place.
The other uncomfortable truth is that Rugby League will always be a physical game. It's the same with the AFL, or the NFL. Yes you can outlaw tackles and you can punish folks who make poor choices when attacking or defending. But those actions will still happen. Any player will tell you, no-one sets out on a footy field to hurt someone. It's an emotional, physical contest. Players will get angry and tired and do silly things. I know, because I've played sport before, gotten angry and done things I'm not proud of.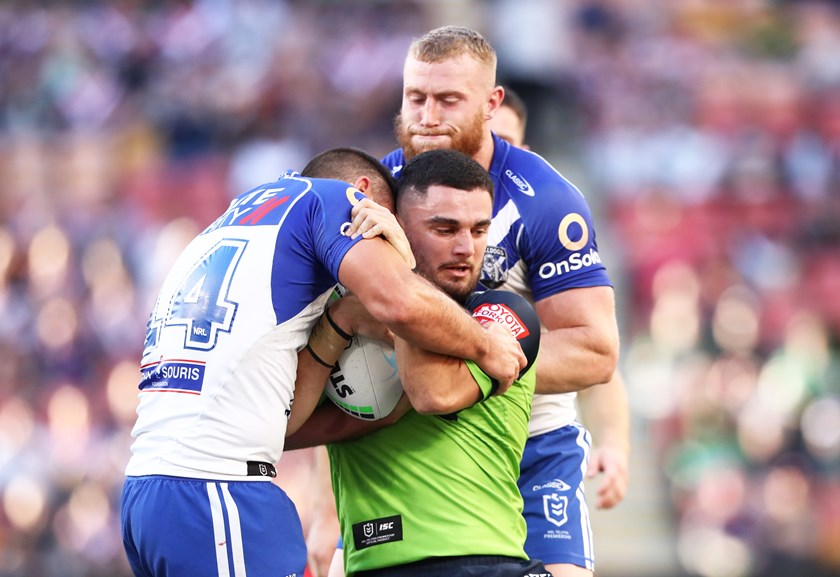 You will never be able to make Rugby League completely safe. You will never be able to prevent concussions. Though being a footy player is a desirable job, it must go on the books as a risk. A player may experience a traumatic brain injury. Accidents happen. Before every red-hot eighteen year-old sits down to sign a contract with a team they should be explained that risk. And again, every time they sign a new contract.
I'm not saying these actions should go unpunished. If players make mistakes, or commit foul play, they should be suspended. But let's not lie to ourselves.
There are also serious questions about selective enforcement, which I will leave to the side, for now. Because there was also football played.
Got on the board for the first time in six weeks, despite having Josh Papalii sent and Jack Wighton in the sin bin and conceding a try under duress. Despite all that, the remaining players dug deep and delivered their ugliest, but bravest, performance of the year. I experienced an emotional rollercoaster as the Bulldogs scored, then took the lead. We had been here before.
Then Curtis Scott showed his mettle, then Seb Kris bulldozed over. My frustration at the send and the bin might've spilled over as I bellowed "Get Fucked" at the television as Scott went over. The good chemicals were flowing and I could hear the strains of Dennis Carnahan's "You Were There". As the full time siren went, it was a magical experience.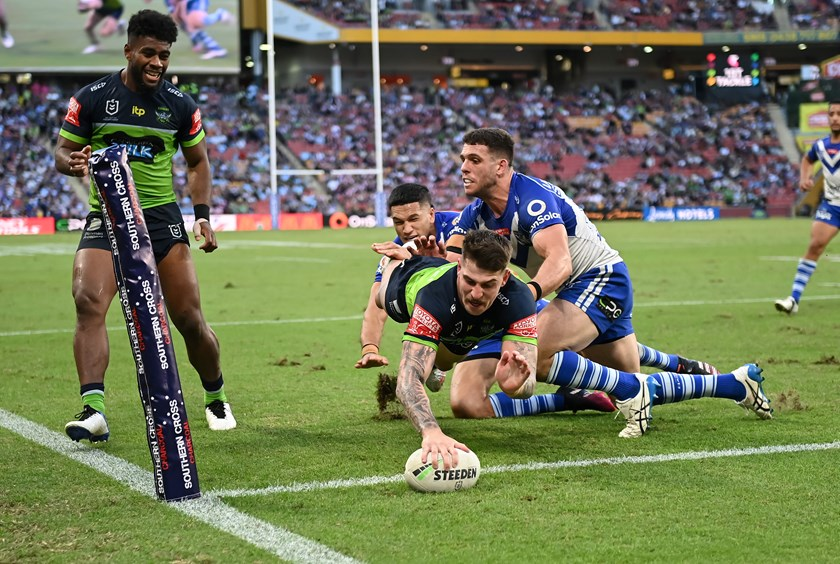 Yes, the Bulldogs are a bad football team. Yes, the Raiders on paper are a much better side.
But coming back to win with one less player for most of the game and down to eleven men takes guts. That shows more than the on-field result does. That tells me the Raider culture is very much alive and well for these fearsome men from the ACT. Even as the judiciary news came in that we will lose Hodgson, Wighton and Papalii, I was a proud supporter.
Wins like that have the potential to turn your season around. If that happens or not, we won't know until this week. But there is definitely light at the end of the tunnel. Light that got progressively dimmer and then went out over a five-week period. The Raiders will (hopefully) win more games - and there may even be a late season charge to the eight.
How exciting.
The Parting Shot
If it feels bad trying to write this segment after the Raiders lost, it's not any less difficult against a bad Bulldogs side.
But I'll do my best. Trent Barrett is a terrible coach, working with players that have no build-around marquee signing. Trent is trying to steal other players from other clubs in the hope he'll strike gold in someone else's backyard.
Go ask the Titans how that's working out for them.
It's also very dishonest, for which I'm sure Trent will pay the price later, to poach Penrith's players when he said he wouldn't. I don't doubt Trent made that promise with his fingers crossed behind his back. If you were going to nick their players, be honest with the club before they let you leave. They wouldn't be happy, but they'd understand.
But no, Trent couldn't do that and now the Bulldogs are getting hammered in the court of public opinion too. Nice job, idiot.
Vulkan Medal Points
Man of the Match - Curtis Scott (2pts)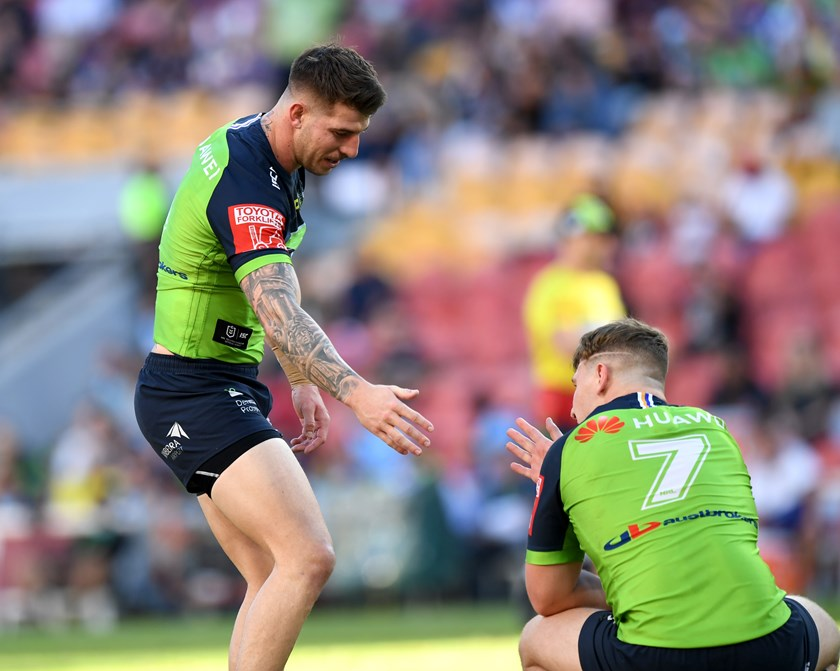 I don't know why, but I've always been more patient with Curtis Scott than the rest of the Raiders' faithful. He was a star at Melbourne in an excellent system and came to Canberra, left that system and went down a gear. That's how that works. That's not his fault, either.
In that time he delivered adequate performances. Which is completely fine. There's only so much football to go around. If all Curtis does is make quality defensive decisions, run hard and not hog the ball, that makes him a good player in a good system. Surprise surprise, he was exactly that for eighteen months.
So when the chips were down and everyone else was in the sin bin, who steps up? If you were surprised, you shouldn't be. The end result wasn't really surprising. He forced line dropouts, ran hard, busted tackles and of course, shunted past three Bulldogs defenders to wrestle the lead back for the Raiders.
Great Scott, indeed.
Le Hidden Gem - Semi Valemei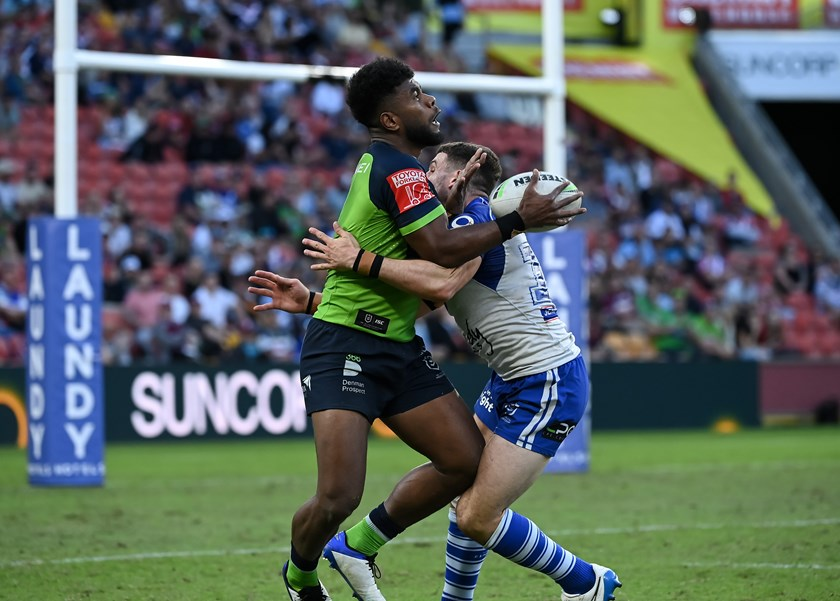 This was a really tough choice. Seb was outstanding, so too Caleb Aekins. The unsung minimum wage heroes at the back delivering the goods.
But I had to give to Semi this week. Combined well with Curtis, competed well in the air, took strong carries thanks to his young strength. It took a miracle play from Dallin Watene-Zelezniak to stop him from getting a four-pointer.
Let's just say between Super Seb, Titanic Timoko and the Semi-Trailer (hurr hurr lazy name go brrr), the Raiders are covered for quality in the backline for many moons.
So that was a thousand words of the NRL getting ban-happy and seven hundred words on the Raiders. Maybe not quite the article I was gunning for, but I'll take it.
This week promises to be a real test - but I am interested to see just how much momentum the Raiders take out of their win. I wouldn't be surprised if they steal one against the Storm.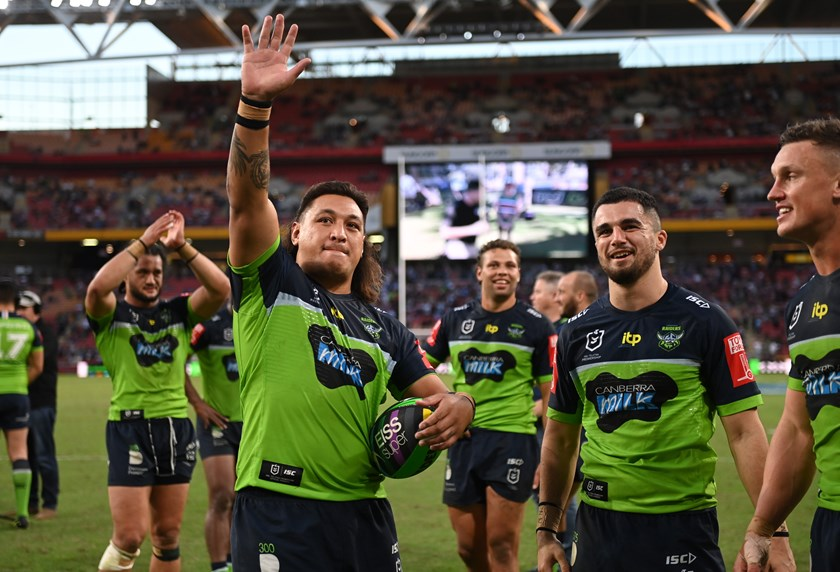 Catch you next time,
Vulkan
Did you like this article? Did you hate it? Go over and keep the discussion going on the official Vulkan's Corner facebook page! - whilst you're at it, leave a like!