I've made a lot of commitments in nine weeks of covering the Raiders. I promised that I'd be biased and 'green-eyed' in my assessment. But, I must break with that somewhat this week. Whilst the Raiders, as per usual, were humming along nicely in the first half I was genuinely frustrated at some of the play in the second half. Which is also starting to become usual.
There. I've gotten that off of my chest.
That's about as far as I'll go in terms of getting angry at sportsball. It doesn't feel good, but the rest of the article will make me feel better. Maybe.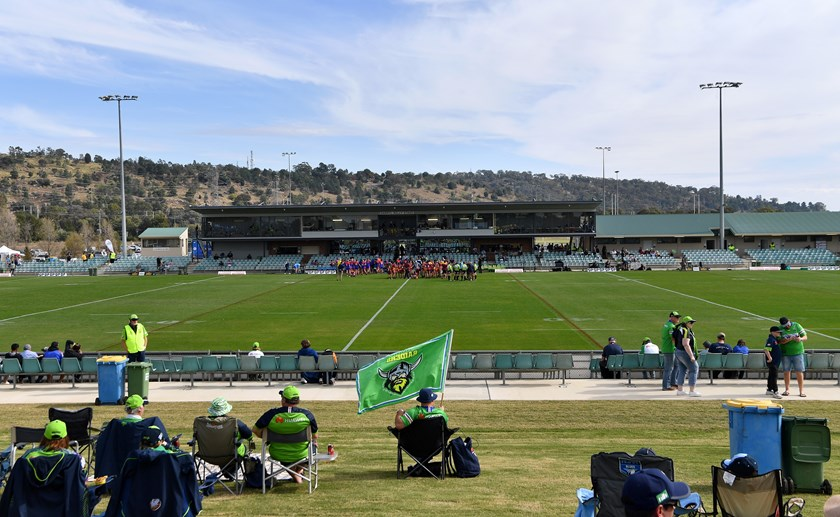 Whilst it is disappointing to me as a fan of a sports team to see my sports team lose (something confirmed by an actual psychologist), sometimes that's how it goes. If there are so-called 'football gods' that exist, sometimes they decide to ruin a team's season without any particular provocation. It appears this year, perhaps one of the senior players didn't make a sufficient offering and as such the entire squad is being punished with poor form.
It could be down to poor fitness. I talked to a personal trainer who mentioned, in passing, that it is almost impossible whilst you're in the season, to improve on your physical characteristics if you're also playing football every week. Which means that if you come into the season under-done, then, that's kind of it. The Raiders' strength and conditioning team aren't about to spill their guts, so we'll never know for sure, but that may be a contributing factor to post- halftime fadeouts.
I am getting close to that round 12 - 14 deadline where it becomes clear what kind of season it will be. I'm not prepared to make any significant commentary on the eventual outcome until that point. What I will say is that the current trend (kickstarted by six losses, including five losses in a row) is that the Raiders will not play finals football.
And that's ok.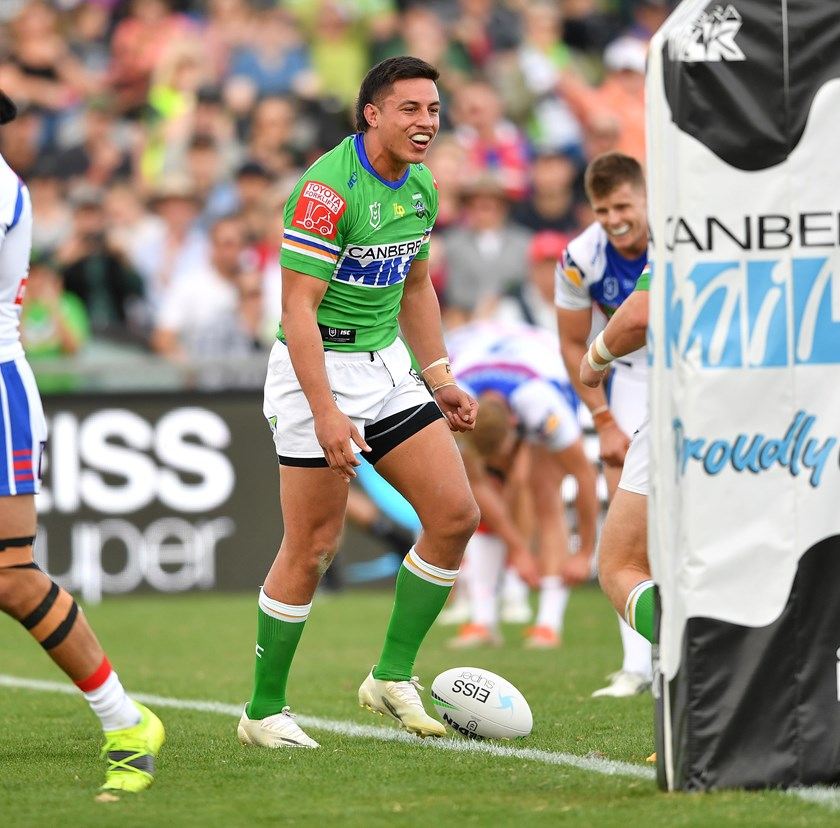 I know that's heresy and every footy fan should believe in their team. And I do. But I'm not interested in reaching for a pair of wooden bellows and blowing smoke up my arse. Realism and expectation management saves the average footy fan a lot of hard to deal with, nasty chemicals. I'm lucky I just ride the rubbish seats at Bruce Stadium every other week, instead of being in the sheds having no answers for where it's all going wrong.
If I was Ricky Stuart (and thank god I'm not) I'd be scratching my head too. I don't know where the form from the past two years has gone. Yes there have been one or two significant losses. John Bateman was a huge loss, but one player does not carry a stable in this league. Go ask Roger Tuivasa-Sheck, or James Maloney, or Jonathan Thurston.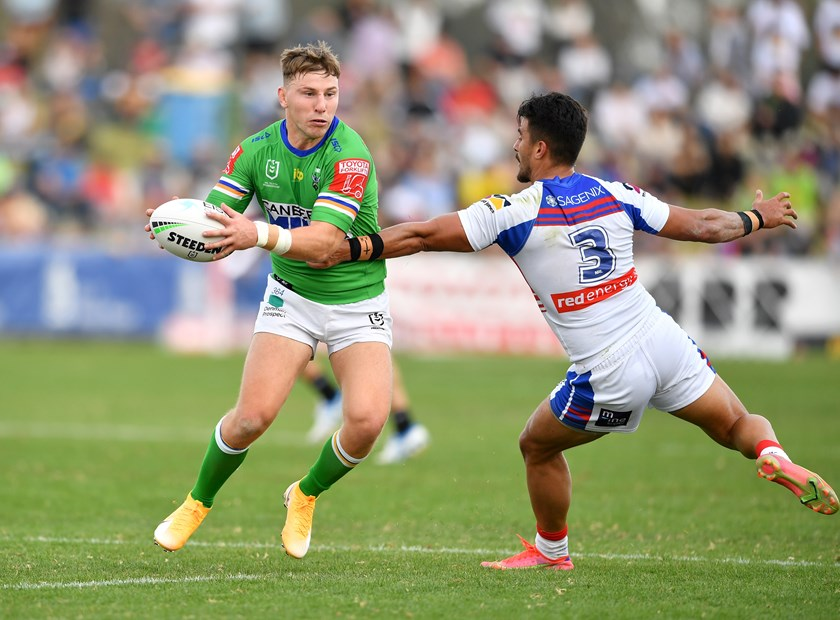 It also doesn't help that the game's structure has changed dramatically in 24 months. This season's changes are more dramatic than last, too. A lot of changes that would result in scrums now result in turnovers. Penalties turned to 'six-agains'. It's a much faster game and despite the Raiders' pack being a smaller, mobile pack, once you fall behind physically, you stay behind.
For my two cents, I do not agree with the two significant rule changes this season. I know Rugby League scrums aren't scrums - you weren't clever when you pointed it out before and you're not clever for pointing it out now. Fact is, being able to put the ball into touch for a scrum was a key tactical option.
Do I think the Warriors or the Knights run down the Raiders if George Williams punts it into touch five times a game? Absolutely not.
As previously mentioned I'll wait until we're properly halfway through the season before starting to wear black and mourning the death of our season. For now, there's lots of football to be played, a long season to enjoy and maybe a truckload of wins in our future. Always keep one green eye open, eh?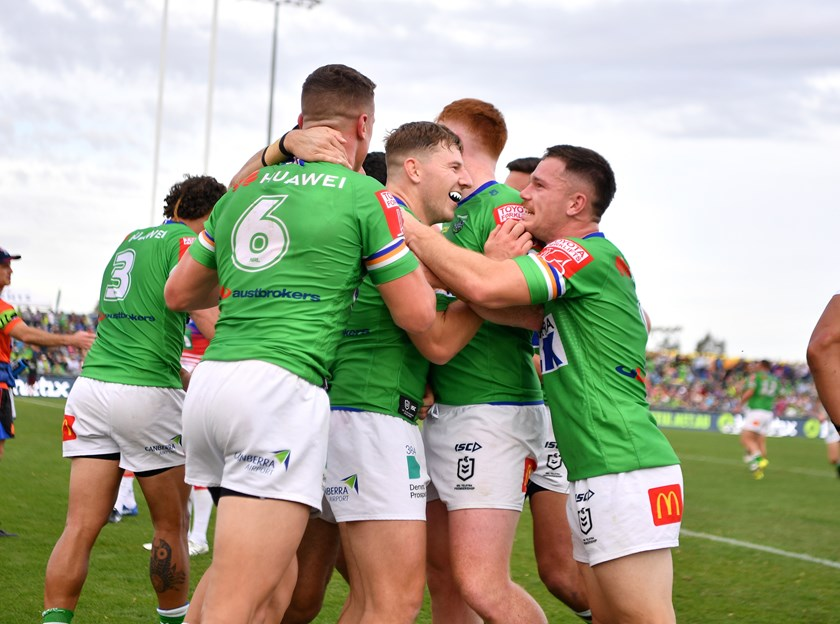 And even if there aren't, at least parking at the footy will be much easier.
The Parting Shot
The Knights didn't play well. Even the Knights themselves know that. But winners are grinners, and losers can please themselves.
I have a lot of respect for Newcastle and Newcastle fans, because they've had to struggle for so long. Three wooden spoons in a row, extended periods of famine. They're the Raiders, but wearing blue and red instead of green.
Until Newcastle is properly successful, I can't bring myself to go hard on them. Their fans turned out when the club lost every game for three seasons. Those folks have seen the depths of despair but kept turning up, knowing they would recieve little to no 'reward' (dopamine) for their time.
That's loyalty.
I really do hope Kalyn Ponga can become something special at the Knights, too. Much like RTS, he's a fast, lightweight player with huge talent that doesn't have the tools around him to get where he needs to go. If he can get those things in order, he'll be like (now defunct) Holden and 'go better'.
So that's the sportsball for another week. Yes, the Raiders aren't doing that well right now. But there's a long time between now and the end of the season. History is littered with examples of teams that turned it around mid-season.
And win, lose or draw, I'm still very proud to support the Raiders. You'll catch me wearing green every day of the week. Not to mention freezing in the stands of Bruce stadium.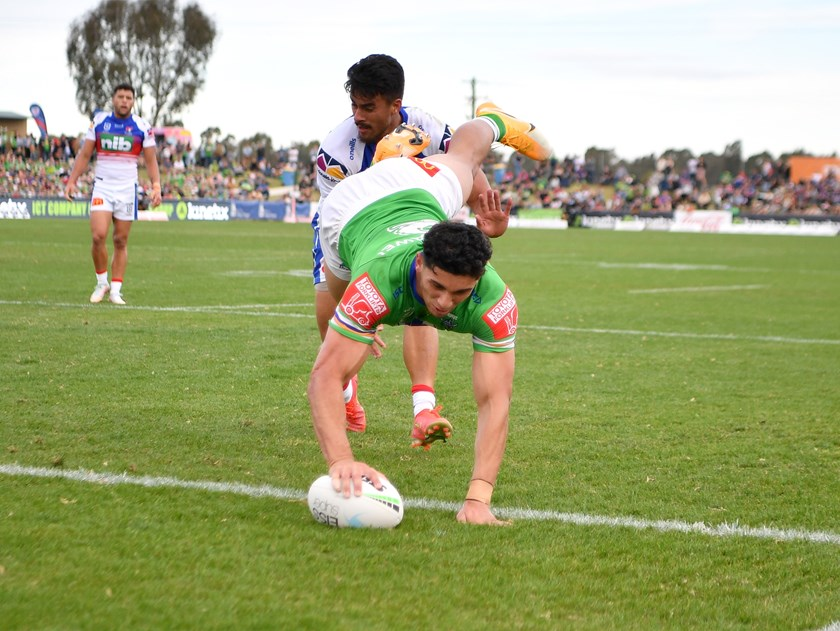 Catch you next time,
Vulkan
Did you like this article? Did you hate it? Go over and keep the discussion going on the official Vulkan's Corner facebook page! - whilst you're at it, leave a like!