Last year I cranked up my keyboard and fired out an article about Manly and its jersey saga. The fallout from which saw a schism in the club open up, into which Des Hasler was sucked, and Manly suffered one of the worst late-third collapses in its history.
If the Manly seven were looking for a sign from their god that maybe they should've just worn the jersey, they got one.
I thought of that moment, as the Raider faithful piled into Bruce stadium on Sunday afternoon, licking their lips at the prospect of dining out on a Sea Eagles side who had lost three straight. To make matters worse, Manly had been grappling with Josh Schuster's poor attitude, and the club was firmly in the grips of a culture problem. The fans felt confident.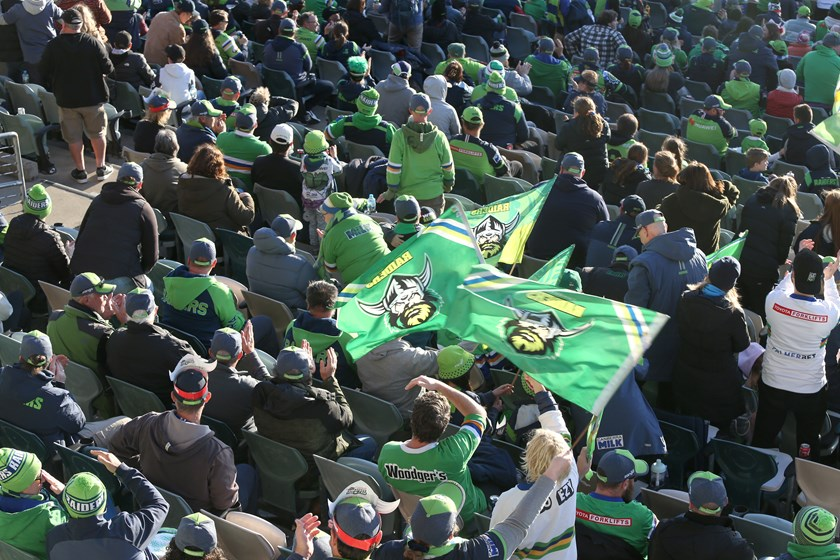 Those insidious sports betting companies felt confident too, giving the Raiders the inside line against the Sea Eagles.
But as a seasoned Canberra supporter, I have been here before. You learn to recognize patterns, passages of play, trends in the season. Instead of a glorious sixth win, instead, the faithful saw an out-and-out rout. Not as bad as when Penrith came to town, which led to Brian Fletcher (no, not that one) shitting himself into a mic about "boo hoo the media doesn't treat my shitbag club very well", but still pretty bad.
The signs were there from the get go - the welcome to country was performed by a local elder, but the club insisted on also performing the viking clap, after the players had already taken the field.
If you have a special round at the stadium, such as indigenous round, or Anzac Day, let that special pregame ritual replace the viking clap. It was incredibly awkward to have this tremendous outpouring of Ngunnawal pride, only for the players to then be on the field waiting for the clap to finish.
Tangentially, a special fuck you to Jimmy Rees, who produced a garbage facebook video making fun of the Viking Clap (and Canberra in general), only to not show up here on his first "look at me, I'm popular on social media!" tour.
Dickheads like him seem to miss that without the Viking Clap, we wouldn't show up in promotional material at all, because the NRL is run by coke-sniffers from Sydney. Which is fine, because my guess is he's never seen a football in his life.
The Raiders recieved, rolled down the field and things looked promising early as Elliott Whitehead strolled over from the Manly 5. Looked like Canberra were going to get their wish of six straight.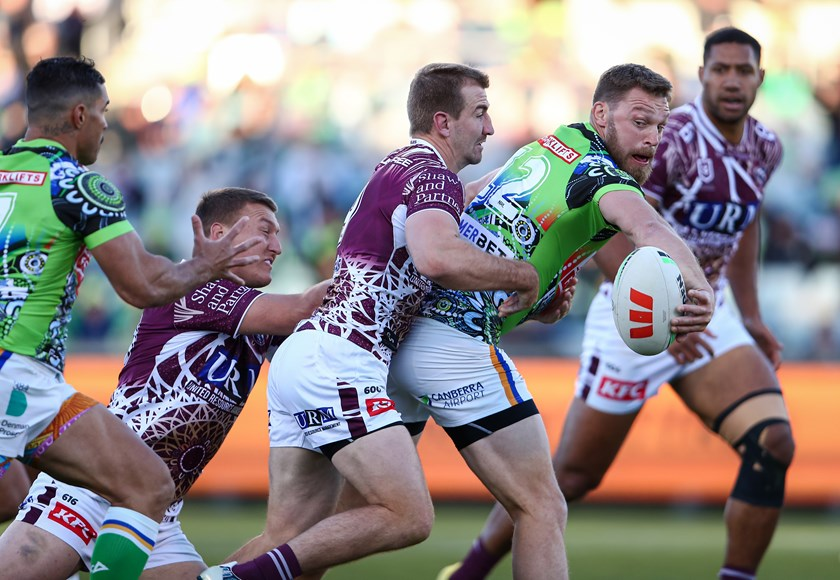 And then, for the next sixty minutes, it was all Manly. Tommy Turbo produced a miracle try in the corner, dotting down milliseconds before being pushed over the side. Then, Daly Cherry-Evans kicked a bullet of a 40/20, allowing Brad Parker to storm over in almost identical fashion to Elliot Whithead's try.
And finally, in an indication that young Polish might finally be getting back to his best, Tom Turbo finished off a seventy meter movement from Manly's thirty to give the Sea Iggles a commanding halftime lead.
A late penalty goal from Jarrod Croker after Haumole Olakau'atu hooked him around the neck, without a sin-bin, drew the Raiders within eight points. Sadly, that was the closest the men in green would get. Foreshadowing is a literary technique.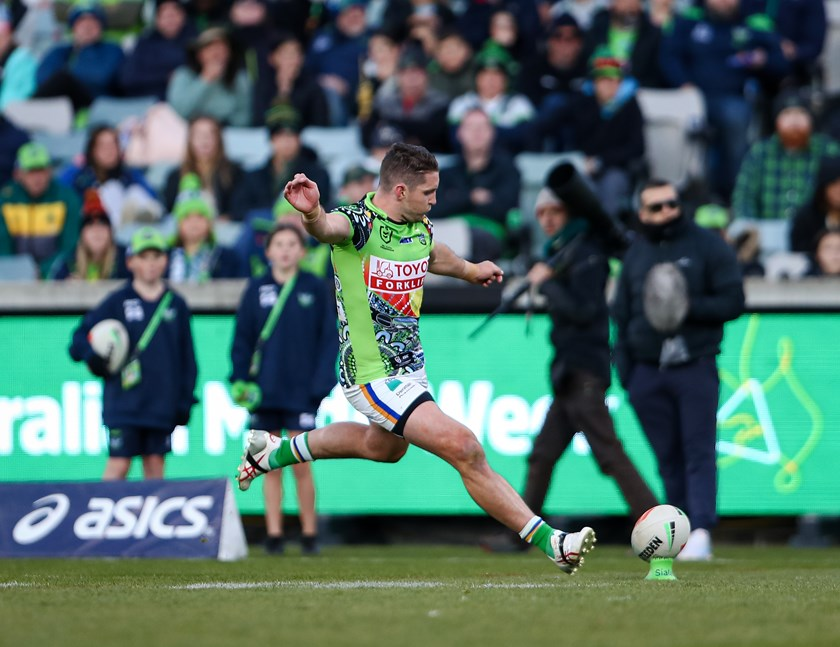 The Raiders looked half asleep, and totally out of gas. They'd been out-enthused, in an old-fashioned Manly ambush - the type Des used to cook up when he visited. I had a faint hope that whatever Ricky said at halftime would warm the lads up, and that their best football would be contained in the next forty minutes.
A quick glance at the stats at halftime told me it was unlikely.
There were early signs the Raiders had lifted. Elliott Whitehead went agonisingly close, which would've put Canberra within two, only for Jake Turbo to strip the ball at the last second as the ball was hovering over the goal line.
After that near miss, however, Manly tightened up. They ran another two tries in - and only Reuben Garrick's poor effort with the boot kept the contest remotely close.
Matt Timoko thought he'd found his way through at the 55th minute, only for it to turn out he'd ran behind Hudson Young. Meanwhile, Manly marched down the field and fired a few more tries in. By the time Ata Mariota crossed for Canberra's second, the game had been over for about fifteen minutes.
To put one final exclamation mark on the game, in his first game for the Sea Eagles, Ben Condon charged over. Not so much sealing the deal, but making sure Canberra had something to remember them by.
At least with the game being over in the sixtieth minute, the parking lot was empty by full time, and it was a smooth ride home. Silver-linings for games against the Silvertails.
So what went wrong? Who knows. Canberra came out of the sheds flat, and never really lifted. They lacked defensive intensity, and their attack was clunky. By contrast, after jettisoning known boat anchors Aaron Woods and Josh Aloiai, Manly were full of energy.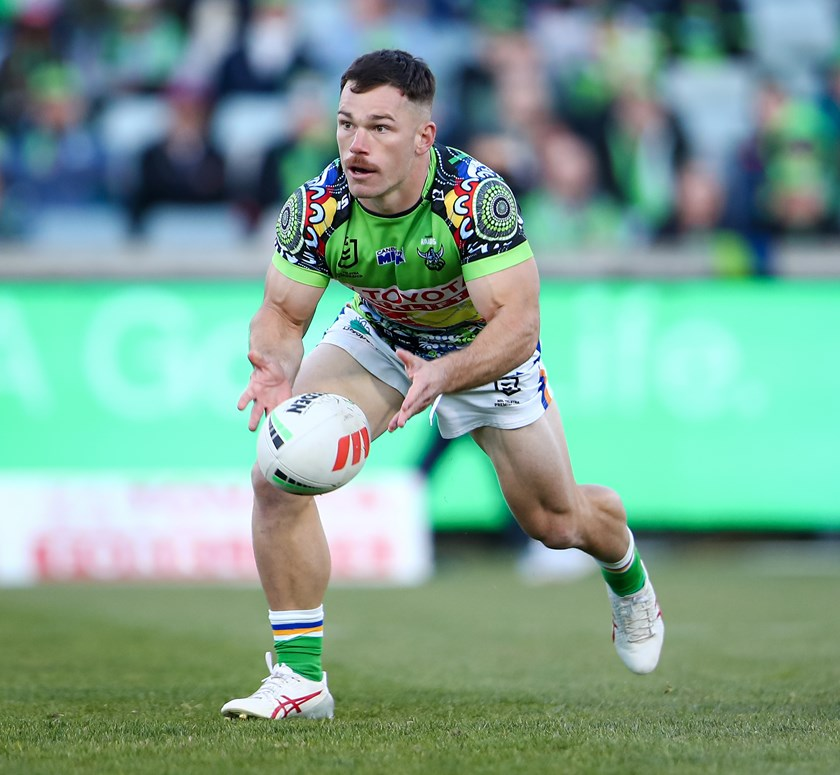 Tom Turbo looked dangerous every time he touched the ball - which was often. Josh Schuster proves he belongs in the six, but needs to stop being such a dickhead. Daly Cherry Evans continues to demonstrate why he's the incumbent Queensland captain, and why, so many moons ago, Manly gave him a ten year deal.
The good news for Canberra fans is that this happens. The Raiders ride emotional peaks and troughs more than any other club. What we expected to happen against Parramatta was delayed by a week - which works for me, because I only know one fan of the Sea Eagles and we don't talk much anymore.
I think it also highlights that Zac Woolford and Tom Starling are Canberra's premier rake pairing for a reason. I will not print what I said, quite angrily, about Danny Levi at the stadium, but it is clear that whatever talent qualified him for the position originally has long since left him.
The side looked much improved when Tom Starling took the field, although clearly not enough to swing the game. Other standout players for Canberra had poor performances - Corey Horsburgh got hooked after conceding two penalties, Hudson Young found himself in the bin, and both Matt Timoko and Seb Kris were well held.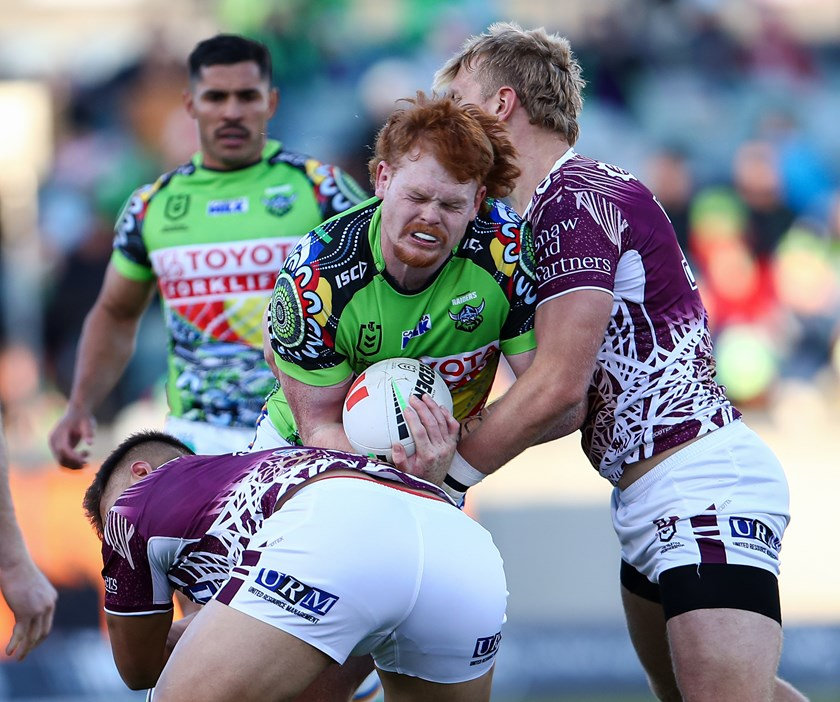 In many ways, this is the worst kind of loss. Even against Penrith, you could say the Raiders were missing Jack Wighton and Penrith were starting to hit their straps. Zac Woolford is good, but he's not the missing link to turn this game around. Which does make you wonder, what else do the Raiders ask for here?
That will be the question hovering over the club, as they gear up to take on South Sydney this week. Both sides are last-start losers, but the cardinal and myrtle are in much stronger form. As much as it pains me to admit that, because green is our thing.
I just wanted to finish this article on something completely different. This blog almost exclusively talks about the Raiders, and their trials and tribulations over a season. However, this weekend was special for another reason.
I am by no means a fan of the Wests Tigers. This season, just like last season, and the season before it, is shaping up to be a total loss. There have been rumours of cracks in the coaching staff, almost immediately into a five-year deal signed between Benji Marshal, Tim Sheens, and the club.
Even as the Tigers geared up to play the Cowboys, Todd Payten, a man who himself is enduring significant struggle in his second season at the helm, awkwardly dodged pointed questions about Tim Sheens' fitness as a coach. Under duress, he admitted it appeared the Tigers looked like the same team he played for in 2005.
It appeared as though the Tigers were going to mark Luke Brooks' 200th game for Wests with a painful loss, at one of their most holy grounds. Luke Brooks himself is a man who has been put through the cheese grater his entire career, who spends every season having the shit kicked out of him by the media, the fans, and sometimes even the club.
And then, the long-suffering fans were treated to a little ray of Orange sunshine. The Tigers charged out of the blocks and piled on 66 points in one of the most cathartic games of Rugby League you will ever see as a neutral observer. In a record-setting performance, Wests completely dismantled the Cowboys, and gave the battling fans from C-Town a dopamine hit so strong it would kill ten men if it was an illicit drug.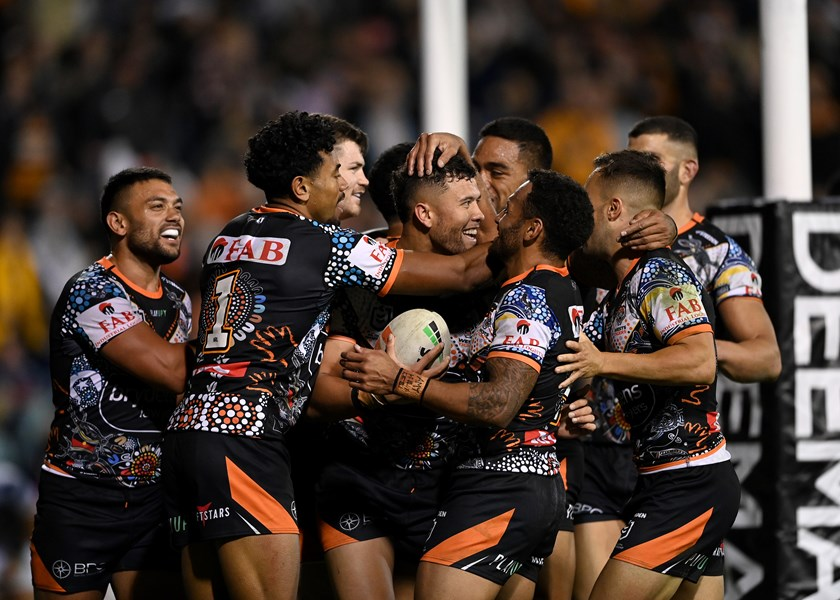 Tigers fans, Luke Brooks, soak it all up. You deserved that one. Well done.
Catch you next time,
Vulkan
Did you like this article? Did you hate it? Go over and keep the discussion going on the official Vulkan's Corner facebook page! - whilst you're at it, leave a like!