I seem to write these things later and later on Monday. Probably because I work all day, then come home to Raid in World of Warcraft and can sometimes find it difficult to piece together a thousand words on how my football team might suck, but there's positivity to be found.
I suppose the one good thing about the Raiders not playing in September is that I can take a break from hacking this series out. Maybe. I remain unconvinced that I have any greater insight than Fuchs, or Channel Nein. I do know I have a higher standard of journalistic integrity, though.
Not that it's hard to have to have more integrity than a cabal of journalists that makes stuff up to convince more people to read their terrible story. If no-one reads this publication, I'm not worse off as a result. I have no ads and nothing to sell you, except a small slice of home-grown, poorly formed opinion.
So, to football then.
There was false hope present for the first ten to fifteen minutes when Jack Wighton produced a pearler of a cut-out pass to send Bailey Simonsson over. The Storm eventually hit back through Brandon Smith and then took the lead back after Dean Ieremia walked through the front door. That second try in particular, was mind-boggling - it seemed that everyone in the defensive line just... stopped. Melbourne are good, but they cannot freeze time.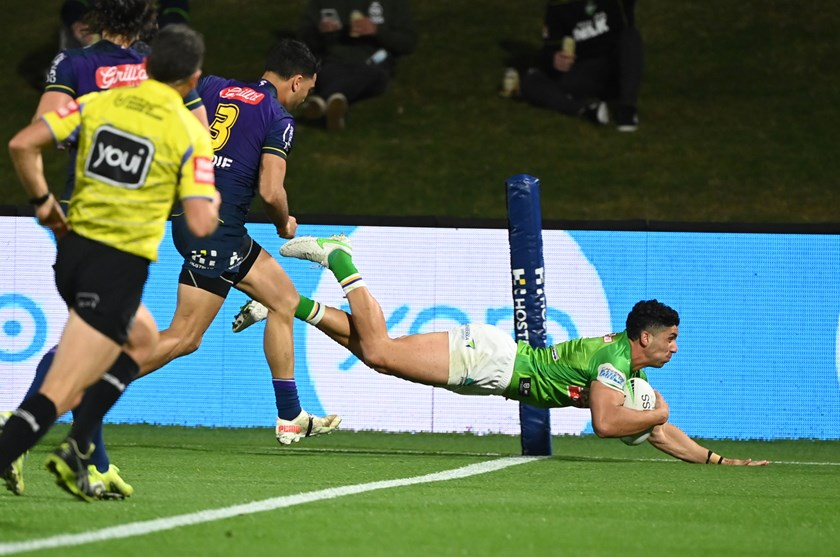 From there, Melbourne slowly, but steadily, pulled away. Much like the Coronavirus cases in Canberra are slowly, but steadily, pulling away. Too topical? Well, too bad, I'm in lockdown now and my creativity has been stifled by being unable to go and do... something.
(I'm kidding. Wear a mask, stay home and get tested if you start to cough and splutter.)
Jack Wighton and Bailey Simonsson combined again twice to keep the Raiders close, but never close enough to threaten to steal the game. But, in a sign of moving towards bigger and better things, at no point did I find myself saying that it was over. Which, against the Storm, you would think that it'd be gone in sixty seconds.
The Raiders always seem to gel when they're in a bubble. Clearly it's a group of players that really get on well with each other and work well together. It's not a substitute for star power, but, nothing really is. And despite the bloody nose, it's far from the knockout blow for Canberra's finals hopes.
Yes, no-one expected them to win, but no-one expected them to get close, either. Have the Storm started to see a dip in form before the run home? Probably not, considering they blasted Manly into the sun a fortnight ago, but, heavy is the head that wears the crown. It's certainly not a performance to be unhappy with.
I really don't want to discuss the Corey Haraweara-Naera hit, because I'm not topical and my opinion holds little value as an impartial voice of reason. Not to mention that Corey has already admitted guilt in the court of public opinion by writing a wall of text that says "I hit him really hard, I'm sorry, I feel like shit." It doesn't matter what you, or me, or the man three doors down thinks about it. It's over, he got three games for it. Do I agree? Does it matter? No.
As an addendum to that, anyone who thinks that Corey is a dirty player needs to consider his track record. No prior incidents. For seven years. It was an accident, he didn't intend to hurt anyone. Get a grip.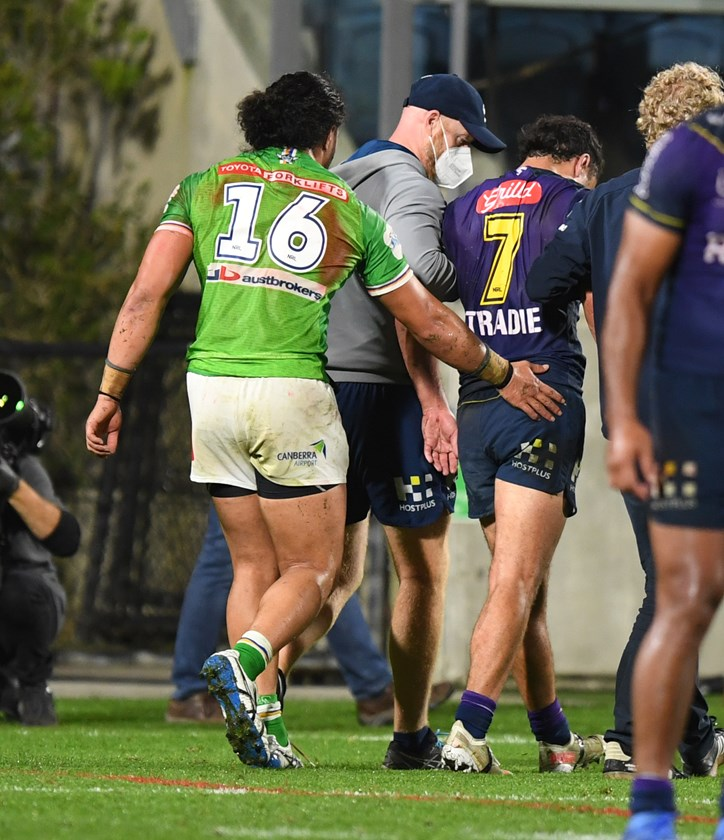 The Parting Shot
All the things I wrote about the Melbourne Storm back in the day are still true. They're still arrogant as a footy team, they still wrestle, they're still coached excellently and they'll continue to be a force until Bellyache buggers off into the sunset. They also grub up something fierce when they're losing and sometimes even if they aren't.
I don't have the energy to hate football teams anymore, but I don't think I'd hate Melbourne even if I did. Much like hating Jamie Whincup, or Dale Earnhardt Sr, the fact is you have to respect the fact that Melbourne are always a force.
There's no crutch anymore. Everyone (including me) always said when the big three retired, the Storm were done. Instead, almost the opposite has occurred. Since Billy retired and Cooper Cronk left (top ten anime betrayals) they've managed two grand final appearances (for one premiership) and a prelim exit in the three years since.
And although I wouldn't be counting my weather patterns before they hatch, I would consider it an underachievement if they didn't win it all again this year. But, heavy is the head that wears the crown.
Although it's hard to call them "Melbourne" when their best players are all either from across the ditch or Queensland and they've been based out of the sunshine coast for the last twenty-four months.
So the Raiders, as was to be expected, fell short. They got overtaken in the finals race and sit outside the eight. If you thought losing to Melbourne was bad, there's still plenty of room for things to get a lot worse.
But I'm not counting the Green Machine out yet. There's time for a win and in. Win here, and we're probably still playing finals football.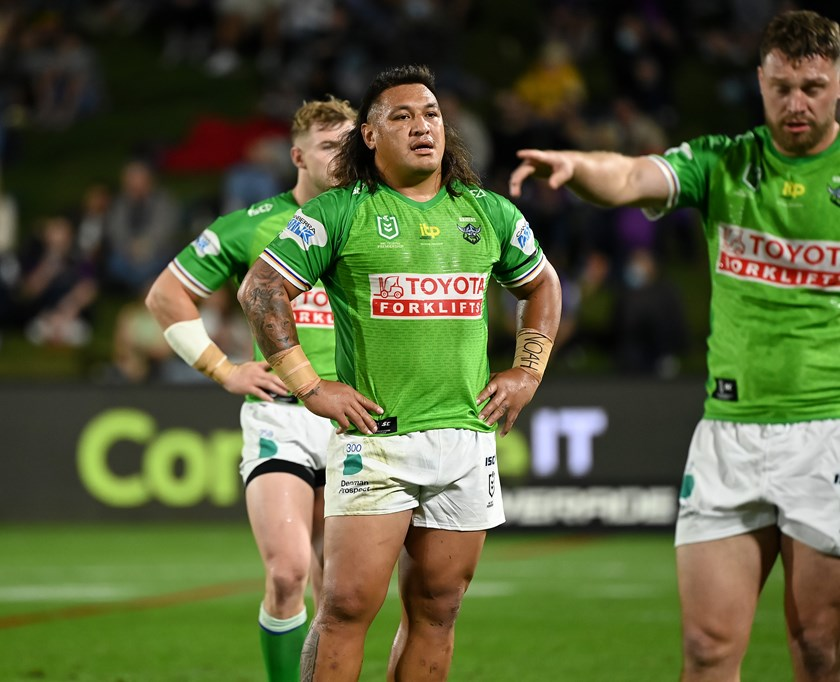 Catch you next time,
Vulkan
Did you like this article? Did you hate it? Go over and keep the discussion going on the official Vulkan's Corner facebook page! - whilst you're at it, leave a like!