My family and I have been cripplingly ill for the last three days, so you'll have to forgive my tardiness. Or don't, I don't care. As far as I'm concerned, if no-one reads this particular article, it'll be a mercy.
What to say about one of the worst performances in years. It's up there with last year's semi-finals performance, and the preliminary fadeout at Suncorp in 2020. If it weren't for the West Tigers, I would be very tempted to say that the Raiders have hit rock bottom.
Before I start hacking and slashing, I'd just like to give a shout-out to everyone wearing a green jersey, who, knowing the Raiders weren't going to win, came out and believed anyway. It was a very proud moment for me, knowing the city wouldn't abandon its team, even knowing that whatever was going on that night, was unlikely to "spark joy".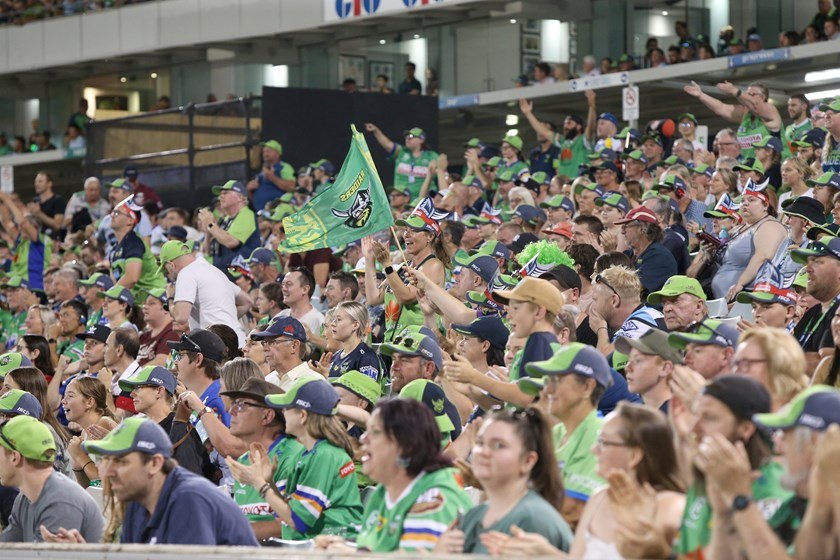 True to form, it didn't.
Unfortunately for the (not so) fearsome men from the ACT, they now have to travel into Suncorp, and beat the Broncos - who haven't lost to the Raiders at home since 2010. The 40 points they put on the West Tigers can't be a portent of things to come, can it?
Yes, Canberra are missing players, and the list is starting to stretch now. Matt Frawley joined the casualty roster after breaking his hand on Friday night. Outstanding.
As for the game itself, who knows. Canberra had plenty of chances early on, but the ferals from the foot of the mountains are good at defending. Who knew. After the Raiders gave up possession after losing the ball, or being unable to get past noted freak of human engineering, Dylan Edwards, Penrith proceeded to march down the field, perform some dark magic, and score some frankly comical tries.
There was the Sunia Turuva try, where apparently he cast a freezing curse, or sleep spell, on the Raiders defence, causing them all to stand still whilst he, and he alone chased after the ball to score. I know there were more, but I don't feel like tormenting myself after a full-on bout with gastro rewatching highlights of a game I can't wait to forget after I'm finished writing this post.
That quote at the end of last year, where Sticky said the Raiders were a top four side barring injuries. It keeps coming back to haunt him, and now it haunts me. Yes, there was no Wighton and no Savage. There have been shufflings of the deckchairs. But it seems, as always, that Canberra has stood still whilst other teams have moved forward.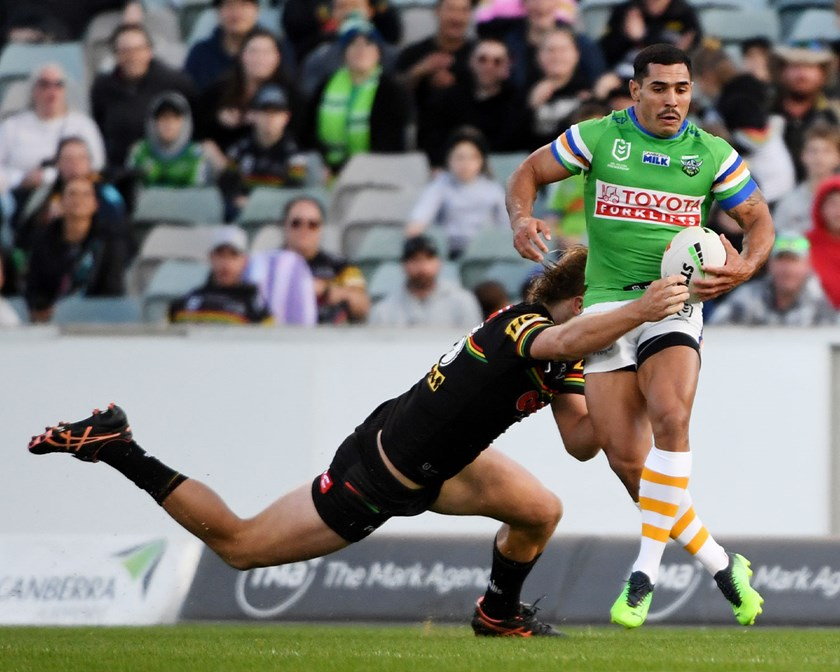 I have to keep mentioning Seb Kris and Matt Timoko because again, they were arguably the best players in a flogged side. But other great footy teams are discovering new talents to work in their systems, which are continuing to develop.
Penrith, despite my burning hatred for each and every player in their 1 - 17, are a perfect example of this. The volume of talent they have lost is monumental. Their start to the year has been poor by their (recent) standards, but they've found players to fill gaps in their system. Izack Tago, Mitch Kenny and Zac Hosking, to name just a few.
This isn't the first time this has happened. After making a deep run in 2016, Canberra notoriously didn't adapt in 2017 or 2018, still depending on a heavy pack to bully their way through teams - just in time for the rest of the league to adjust in favour of lighter, more mobile forward packs.
2021 saw catastrophic failures in personnel management, resulting in the departure of nearly all of Canberra's Super League talent. It's at this point, long-suffering Raiders supporters, I'll remind you that at one point, for one glorious season, without even a full off-season, a team containing George Williams, John Bateman, Josh Hodgson, and Jack Wighton looked poised to take Canberra to a new golden age.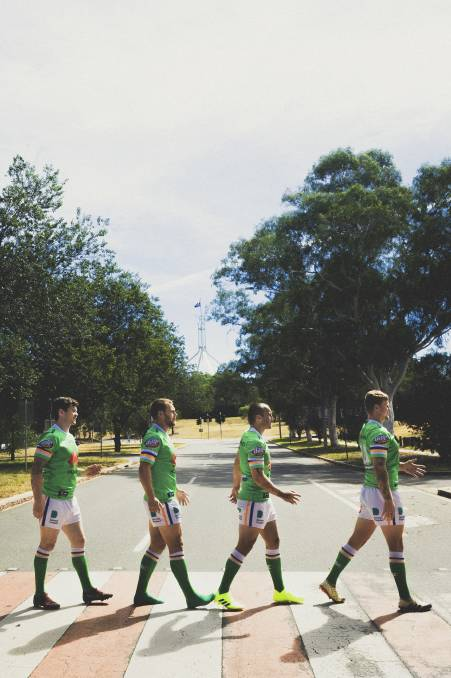 Try not to watch England in the World Cup, knowing that nearly all of that talent has walked out the door, with Elliot Whitehead the sole survivor.
But what about Jack Wighton? He's still at the club, isn't he?
Well, this week he decided he was going to test his value on the open market. Which is absolutely fair play. As Don Furner himself made clear in the press release, Jack is entitled to test his value, he's been incredibly loyal to the club. You could argue, at the height of his powers, he took an under-value offer from Canberra to continue to work with Ricky.
Now the Raiders have done the right thing by the fans, and by Jack. But now the process is an open tender. Amazingly, to me, anyway, the Dolphins have come to play. Matching Canberra's offer, and presenting a very tantalising option to Jack. A chance to learn at the feet of the master coach, a fresh start in a metropolitan setting.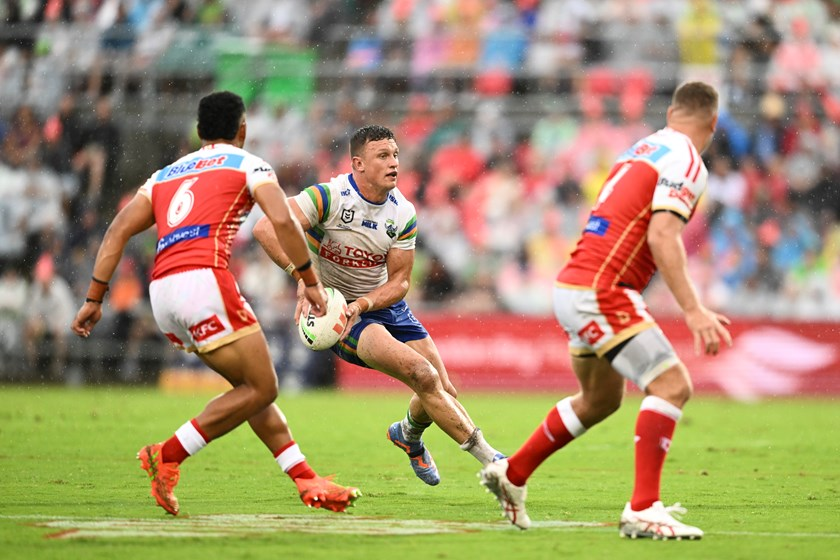 If I'm Jack Wighton, I'm taking it. I don't know about "ring chasing", which is an American term, but I'd certainly understand that he's trying to make the most out of his career, whilst maybe giving himself a better chance of winning a premiership. It's not unreasonable.
It's not like Canberra does terribly out of the deal if Jack moves on. A huge chunk of players aren't contracted past 2024, which seems to suggest the club is heading for a rebuild. What does that mean? Well, nothing yet - but don't be surprised if the club insists on throwing the baby out with the bathwater and bringing in another coach. I've gone on the record in support of Ricky Stuart many times, though - be careful what you wish for.
If, through the course of reading this article, you've noticed I haven't had much to say about the game itself, that's because there wasn't much to discuss. The rare flashes of hope the Raiders had, were either as a direct result of freak mistakes the Panthers made (Hudson Young's try, where Dylan Edwards had a one-in-a-million error) or ruined moments later (Jamal Fogarty dropping the ball in the in-goal after doing 99% of the work to get there.)
The game was functionally over at about the fifty-five minute mark, and it was all over, including the crying, at the eighty minute mark. Trying to find a reasonable conclusion, or a ray of hope, where none clearly exists, is a fool's errand. So this week, I won't bother.
Just before I finish up, though, one of the rare perks of being a punter on the internet means I don't have to adhere to journalistic standards like bias. I don't have to pretend to be fair - and sometimes, just sometimes, when someone really makes me cranky, I don't have to crawl on my hands and knees to my editor, begging them to let me smear them in the paper because of my personal feelings.
So for the second time, and perhaps with a little bit more force than last time: Jaeman Salmon.
I hope, by some miracle, when you're ego surfing one day, you find this article. Because, sincerely, from the bottom of my heart - go fuck yourself.
Perhaps no-one's sat you down and given you that "reality check uppercut" you so sorely deserve. You are a journeyman bench utility, with a reputation for being a grub. You have been carried to anything and everything significant in your life. Nathan Cleary is the best halfback of his generation, and he has put you, along with the entire Blue Mountains, on his back. You owe him, and the Panthers organisation, just about everything.
Every day, when you get out of bed, you should immediately sink to your knees, and thank whichever deity you serve, that you were lucky enough to make the 17 spot as injury cover. You played half an hour on Friday night, where you made 12 whole tackles, ran for 50 meters, and with the exception of being gifted a try in junk time, achieved two-fifths of fuck all.
You are a bully. You are exactly the "weak-gutted dog" that Ricky claimed you were. But I'm sure as you scored an easy try in junk time, and beat your chest whilst screaming like a manchild, will help you sleep easy. For now.
And to Ivan Cleary, his handler? You might be a hero to the people of Penrith, but along the way, you hurt a lot of good people. You are, without a fraction of a shadow of a doubt, a villain. History won't remember you as such, but, I will.
But I digress. As mentioned above, this week sees the Raiders travel to Brisvegas to take on the ultra-hot Broncos. My green heart wants a miracle, so I'll keep praying for one all week.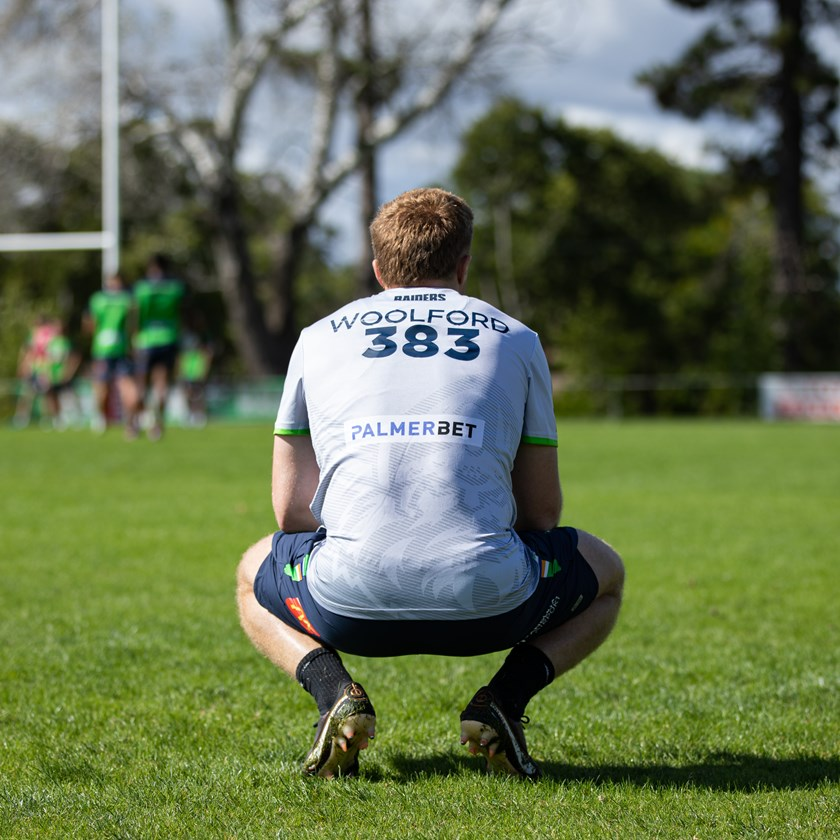 Did you like this article? Did you hate it? Go over and keep the discussion going on the official Vulkan's Corner facebook page! - whilst you're at it, leave a like!
Catch you next time,
Vulkan