That's right - after a twelve month hiatus, we're back for season 2023! Just like the 2021 season, you can expect poorly formed opinions, unacceptable bias in not-journalism, and of course, borderline unprofessional personal attacks on footy players I don't like.
This season sees the introduction of the Dolphins. I'm starting the axe grinding early here, as "The Dolphins" are not the Redcliffe Dolphins, like logic demands they be called. Instead they (whoever 'they' is, it's not clear) want to build a "national brand" or some such garbage, and so Redcliffe, for having all the money and taking all the risks, is rewarded with a red-hot shafting. Nice work, all involved.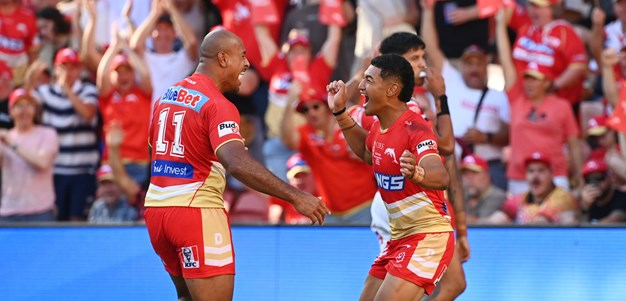 But we're not here to talk about the Dolphins - as nice as it was to see them defy the odds and give the Roosters a black eye. We're here to talk about the Raiders. The Green Machine, Fearsome Men from the ACT, etc. etc.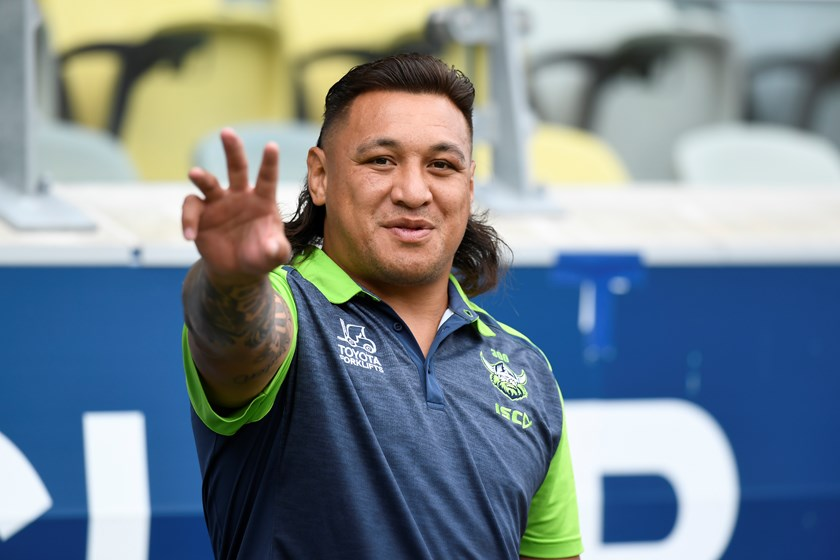 Because this article is being released on Monday night (which looks to be the timeslot going forward, sorry people who want to read at work), you will know full well that the Raiders lost by a point to North Queensland. Yes, tragic, I know, Valentine Holmes sinks the Raiders again, this time in a Cowboys jersey instead of a Sharks jersey.
It's very difficult for me to get mad with the Raiders' performance, though. The Cowboys first half of football was nearly perfect. It was S-tier. I swear there was a stretch of fifteen minutes where the only time the ball wasn't in the hands of a Cowboys player, was when it was being kicked into the ingoal for a line dropout.
And for all of that possession, in the sunblasted wasteland of Townsville, with the crowd baying for blood, the Cowboys managed... eighteen points.
So Ricky wound up in the sheds and sandblasted the lads, and they went out and turned the tables. Suddenly the Cowboys were having to defend their line for a change. And, despite the terrible conditions (for historical purposes, it was 27 degrees and 80 percent humidity, literally hell on earth) the Raiders found energy in attack whilst holding the Cowboys *nearly* scoreless.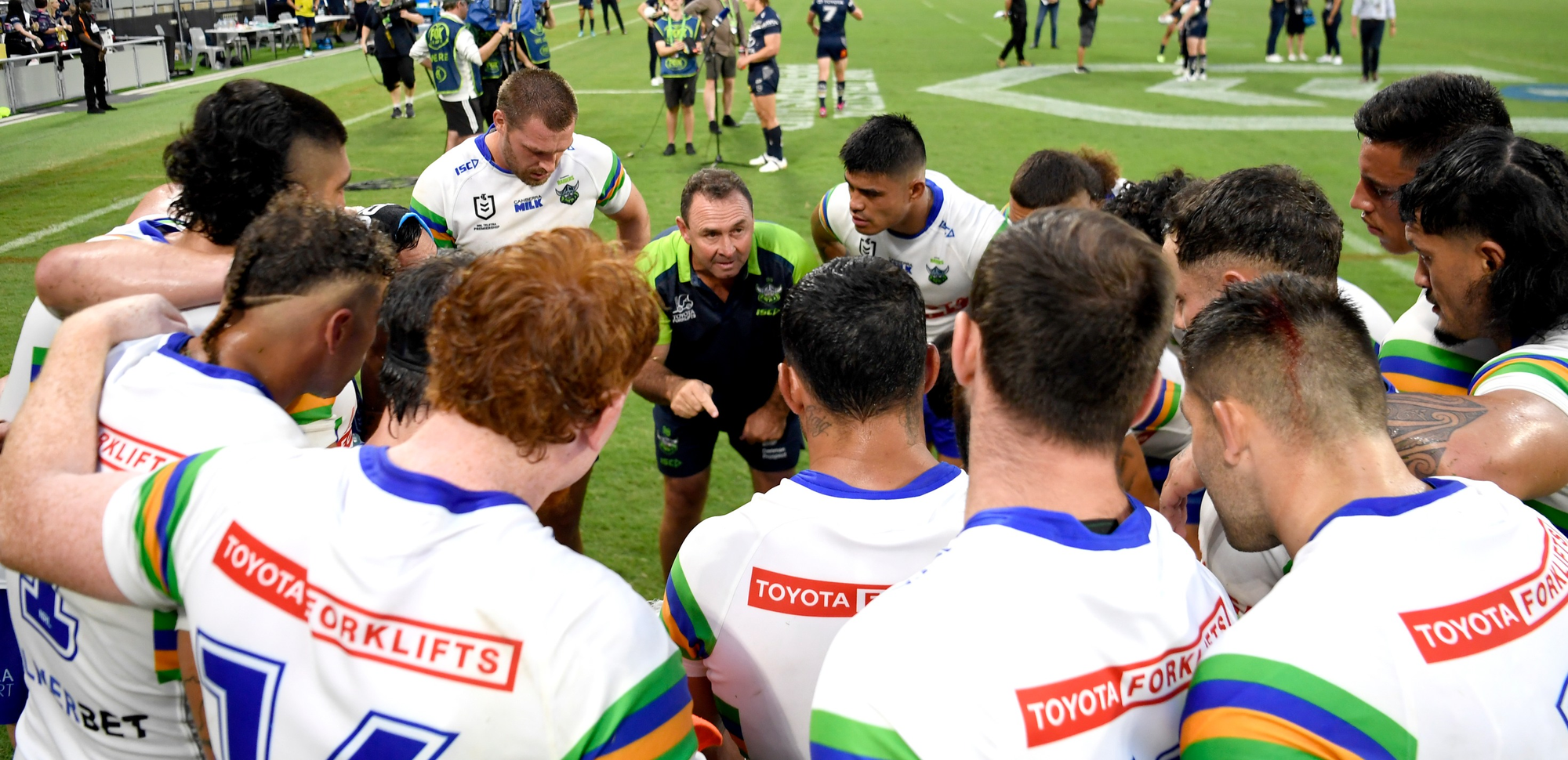 In fact, after seventy minutes of football, the Raiders nearly took the lead after a wild kick from Jack Wighton forced an error from Kyle Feldt, which Hudson Young unfortunately couldn't hold onto.
Anyway, sometime around the 75+ minute mark, the Cowboys decided to finally do something in the second half. "Bullet For My" Valentine Holmes booted a cheap field goal and won the game that the Cowboys probably should've had wrapped up in the first half.
There were some post-game platitudes from some of the North Queensland players about "sticking to their game plan", but I don't think the Cowboys' planned on being incredibly wasteful with the football in hand. Especially when matched up against a team of players that were so tired in the heat, they looked like they were going to melt.
For the Raiders, yes, they lost, but there was a lot to like.
Normally, whenever the Raiders play, they spend the entire game getting bullied by the Cowboys. In particularly embarassing examples, they get demolished by just Jason Taumalolo. Not this time. The Green Machine's forwards stood up and did a tremendous job. Big Joe Tapine, again, is proving himself as a leader at the club and was responsible for tough defence, and tough carries.
And of course, in an alternate reality, Hudson Young holds onto Kylie Feldt's spilled lollies and the Raiders win round 1.
Elsewhere, despite the jitters, there were serviceable performances from all of the outside backs. Harley Smith-Shields will be one to watch with some more experience under his belt. Matt Timoko has somehow gotten even stronger over the off-season, and will be a threat week-in and week-out.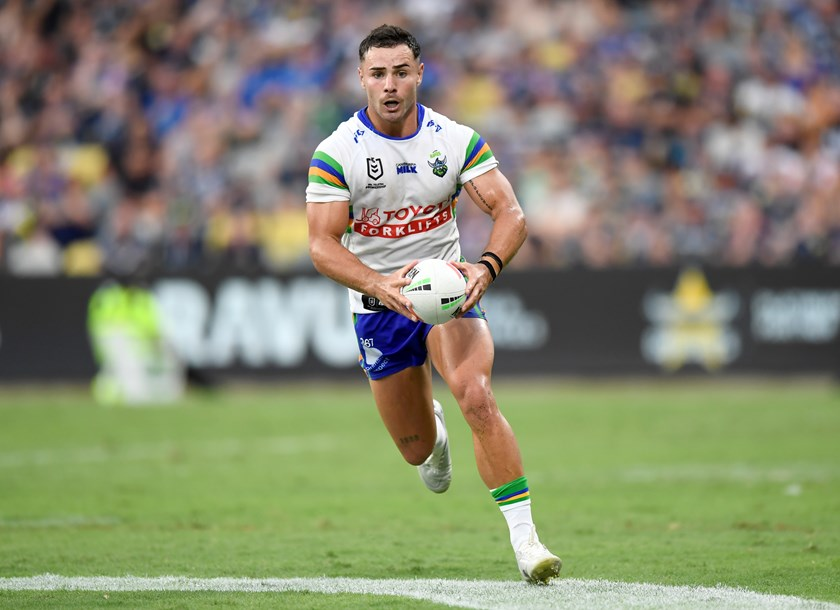 Of course, it isn't all sunshine and roses. It appears Ricky Stuart has the same problems with making tough decisions as I do. Except instead of picking terrible World of Warcraft players to screw up boss mechanics, it's not playing established excellent rake Zac Woolford. I'm not sure if Simon and Ricky didn't get on during the offseason, but I can't understand why Danny Levi was there and Zac wasn't.
Zac Woolford will move on if he's stuck in reserve grade. He's done it before. Danny Levi is a veteran and a journeyman, and it showed when he was on the field. I'm crossing my filth-encrusted fingers that Zac Woolford and Tom "The Pocket Rocket" Starling are our rake combination next week.
And lastly, let's talk about Jordan Rapana getting booked. Extreme green fans, look away.
It was high, with considerable force, and he was lucky not to be sent to the bin. Yes, you can whinge and moan about established grub and dive artist Kyle Feldt escaping suspension. But unfortunately Jordan Rapana has let this rubbish come into his game on more than one occasion. I have a lot of time for Jordan, and he has made great sacrifices for the club - just ask him about his fractured skull. But if he can't clean up, then it might be time to let Albert Hopoate come in and do a job, like he's about to.
This week, the Raiders get flippered. I'm very interested to see how the Raiders line up against the Dolphins. Both sides had surprisingly strong first hit-outs, despite relatively poor pre-season performances, and so the jury is out.
Catch you next time,
Vulkan
Did you like this article? Did you hate it? Go over and keep the discussion going on the official Vulkan's Corner facebook page! - whilst you're at it, leave a like!