Yeah, yeah, whatever, it's not Monday. I could've spent my Monday dribbling about Canberra's loss, but I chose to spend time with my family and friends. A much more worthwhile endeavour, all things considered.
I know it doesn't really concern me, but it does still annoy me that the Dolphins decided to give the "Redcliffe" part of their name the flick. I was always taught to never forget your roots. Not to mention that my football side is called the "Canberra" Raiders. They're not the Raiders, and they're better for that.
Not that the Raiders were able to invoke the memory of Canberra to lead them to a stirring performance on the weekend. Instead they put in an archetypical Canberra performance - massive energy and enthusiasm, followed by sixty minutes of slow, painful death.
I understand ball movement is more difficult in the wet and defensive teams are (somewhat) advantaged due to the slower pace of play. But for those twenty minutes, Canberra looked good. Jamal Fogarty kicked well, Jack Wighton was making an effort with ball in hand and the lads were rewarded with two tries. They looked on track to score a narrow win, until they just... stopped.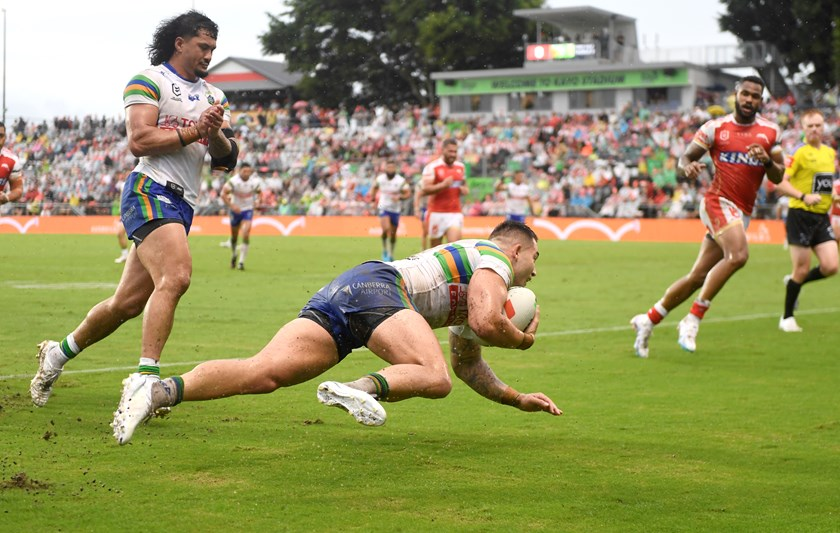 You've got to give credit to the Dolphins. Who knew that a team named after a famous aquatic mammal would play so well in a swamp. They also had the enthusiasm of the crowd behind them, and the memory of their first home game. I'm not complaining about these things, but it is important to note that this was a historically significant game.
They defended well, Felise Kaufusi killed Hudson Young and as the Raiders switched off, the men in Red and Gold (although it looks like bone to me) slowly reeled them back. Things tensed up right at the end after seventy minutes of grind when Hudson Young got put in the bin for tackling "The Hammer" without the ball, letting the 'Phins kick a go-ahead field goal, and then Sean O'Sullivan had a brain snap and dumped his shoulder into Corey Harawira-Naera, letting the Raiders equalise.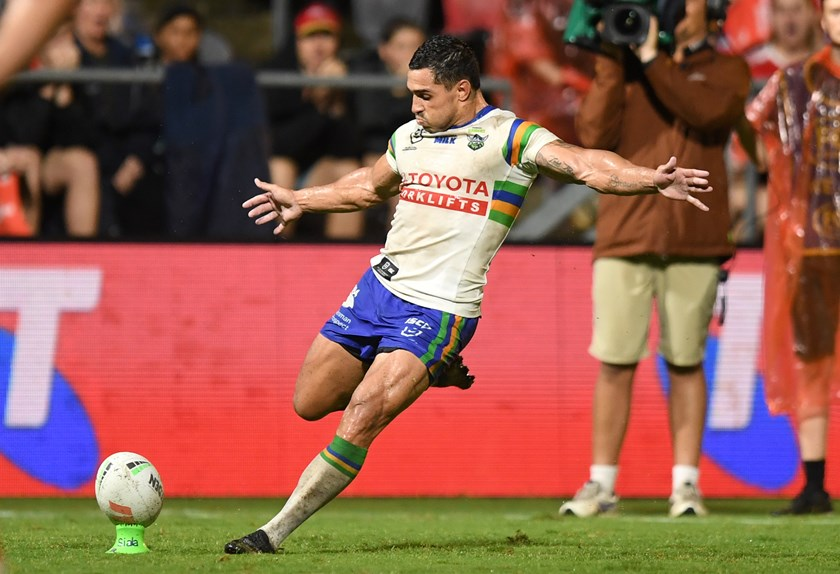 Despite this, in similar fashion to last week, the Raiders intensity dropped at the worst possible time. A series of unfortunate handling errors allowing the Dolphins to march up the field, followed shortly by Hamiso Tabuai-Fidow nipping through a gap in the defensive line, and ending the game.
Close losses are back on the menu, boys!
Just quickly, because I'm not a journalist, and this is a biased blog and not an objective analysis of the game, I have a very personal "get bent" for Hamiso Tabuai-Fidow.
Listen here, moron. You've won two whole games at the start of a very long year. I seem to recall you spending a lot of time playing second fiddle to actual good players at the Cowboys. Karma has a very pleasing way of coming around - and I look forward to watching you, personally, fail miserably. Everyone else, good job.
Vitriol aside, I thought Canberra had shown enough in their game against North Queensland to beat Redcliffe. They certainly had chances - the Dolphins made plenty of errors and gave the Raiders plenty of looks at the tryline. Their attack never looked slick. Always clunky, side-to-side stuff, looking for runners. Fifth tackle desperation kicks in behind getting picked off, killing any and all offensive momentum.
I can appreciate Xavier Savage not being in the side is a problem. But he's one quarter of a spine that is supposed to be mostly settled. I still don't know what Danny Levi is doing starting over Zac Woolford, either. It's like Paul Vaughan all over again. Use him, or lose him.
It wasn't all doom and gloom, though. Seb Kris is slowly growing into the fullback position. More often than not, he was in the right place at the right time, and demonstrated he had the physical fitness required for the position. Furthermore, he had a number of tough carries out of his own end, and was solid under the high-ball all night.
And Joe Tapine continues to be Joe Tapine. He needs help, though - Josh Papalii can't come back soon enough.
This week the Raiders finally come home after a tough fortnight in the sunshine state. They get to play the Sharks. Formlines say Sharks, history leans towards Canberra, it's anybody's guess. I'm crossing my fingers the Green Machine roars to life in front of the faithful, though.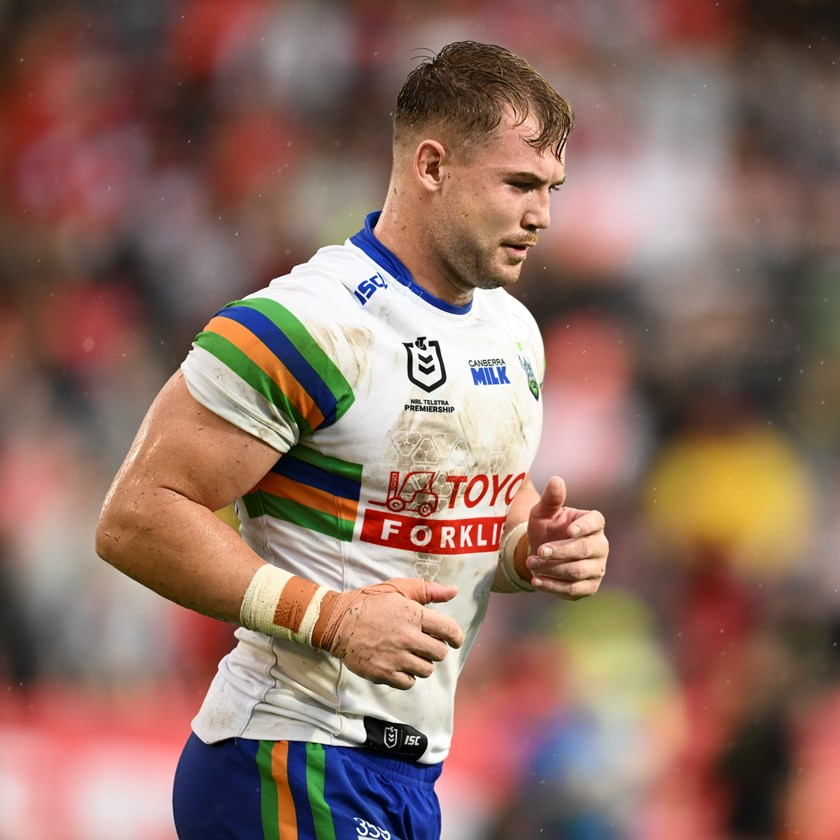 After all, folks need heroes. Gives 'em hope.
Catch you next time,
Vulkan
Did you like this article? Did you hate it? Go over and keep the discussion going on the official Vulkan's Corner facebook page! - whilst you're at it, leave a like!