I was very tempted to do a standalone article on Jack Wighton during the week. It's been a big week for Jack, the Raiders, and the media circus in general, but I decided that it would be best to roll it into this week's game against the Dolphins.
Based on what happened on Saturday, I think it's a good thing I decided to reserve judgement. At least until now.
My recommendation that Jack should go somewhere else for a change, and a payday, was half right. At South Sydney he'll get a clean slate, and arguably he'll move up the Rugby League totem pole.
There's a concept in video games called a "Power Spike". In sports it's called a "Premiership Window" or "Championship Window". The cliff's notes, is that it represents the most likely time over the course of a game, or your club's history, where the probability of favourable outcomes, such as winning a game, or winning the competition, go up.
I can certainly see the argument that Jack wishes to move to South Sydney because he would like to win a premiership. There's a very strong argument that in the post-Reynolds era, the Rabbitohs are reaching that power spike. Bringing Jack on board, most likely to play center, as Latrell did with the Roosters, will no doubt do their chances no harm.
My dad and I have watched Jack develop - fringe first grader, then five-eighth, then fullback, then five-eighth again. It is sad to see him go, but that magical two-year period of power running, linking and leadership is now a memory. So let him go somewhere that's no longer required, and he'll likely thrive. Will it be enough go get South Sydney where they need to go? I don't know, and I do not care.
On Saturday, we were reminded of Jack's ability to run hard, bust the line and support. It seems he's handed the keys to the car to Jamal Fogarty, and apart from terrible defence, it seemed both players improved as a result. Going forward, if this is going to be the state of affairs, Canberra supporters may well be able to look forward to a strong back half of the season. It remains to be seen how long this lasts, however.
After this weekend, one thing is certain. Jack Wighton will always be a Raider. Fourteen years at the club, a Clive Churchill, a Dally M, and nine points short of a premiership. You could see how much it meant to him that he had the support of the playing group. He will go down as one of Canberra's most special players.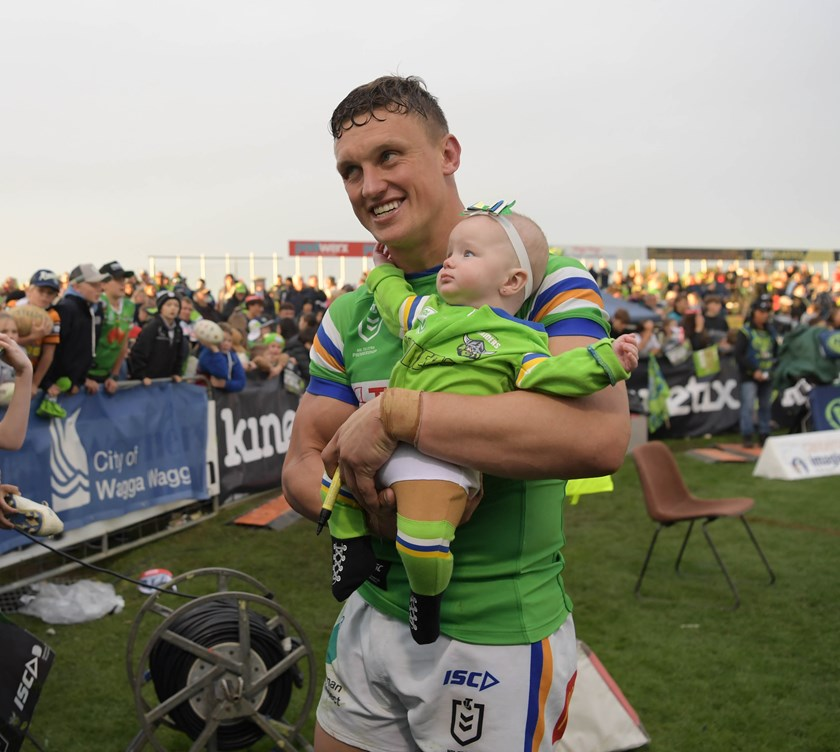 Apart from the circus coming to town, there were plenty of feel good stories from the Raiders on Saturday. Jarrod Croker scoring his first try in eighteen months, then proceeding to kick the conversion like the god he is, would've given every Canberra fan warm fuzzies. Probably enough to heal the wounds of the week.
Barring a catastrophic injury, "toots" is inching closer to 300 games, which is something he well and truly deserves. All the bullshit about being picked on "form" aside. Give the man his triple ton, Ricky.
Elsewhere, Seb Kris continues to improve at fullback. It's getting to the point where he may actually keep Xavier Savage out of that jersey. These numbers are absurd - 250 run meters, a linebreak and a try, but perhaps more importantly, zero errors. He powered the Raiders out of the back third with huge runs, and what he loses in creativity, he matches with enthusiasm and brute strength.
The X-man might have to settle for a wing spot for the moment, because it looks like Seb is the better fit for the Raiders right now.
It wasn't just Seb who looked improved this week. After having the keys to the bus turned over to him, Jamal Fogarty had a terrific game. His decision to put up a bomb instead of kick a field goal in the 79th minute notwithstanding, the side looked much stronger in attack with Jamal steering the ship. It's hard to come into a new team with an established star at the 6, but with Jack deciding to move on, there seems to have been a mutual understanding that Jamal Fogarty will be the leader moving forward. He also had some excellent individual efforts on Saturday.
In particular, the cute stutter-step that Jamal put on before sinking the golden point field goal was magic. Maybe he always knew the game was going to extra time, and wanted to stamp his authority. Or get his first extra time field goal - well done, that man.
The flip side to all this relentless cheerleading about the Raiders and their performance, is that they did leak 30 points. I understand the Dolphins are a quality side and will likely join the Melbourne Storm in the history books by playing finals footy during their debut season, but defending so poorly against top echelon sides will result in nasty, lop-sided scorelines. I haven't forgotten the 2023 rendition of Black Friday, and I don't think the fans have either.
Hudson Young will have some uncomfortable viewing today, having to deal with Connelly Lemuelu scoring two tries against him. Knowing what little I do about Hudson's temperament, I would imagine he will look to respond strongly this week, and prove to himself and Ricky that was an uncharacteristic defensive effort.
Indeed, it will be important for Canberra to back up their performance in Wagga with a strong showing in Brisbane. On form lines, Canberra should win this game. Not easily, they'll need a stronger defensive effort whilst maintaining the intensity and power in attack. Historically, the Raiders have always struggled to back up after particularly emotional or dramatic games.
It is good to see, for now, that the season has been stabilised. Canberra is by no means a threat for the premiership, and is nowhere close to delivering on Ricky's "top four side" statement at the end of last year, but it is nice to be out of the thickest part of the woods, at least presently.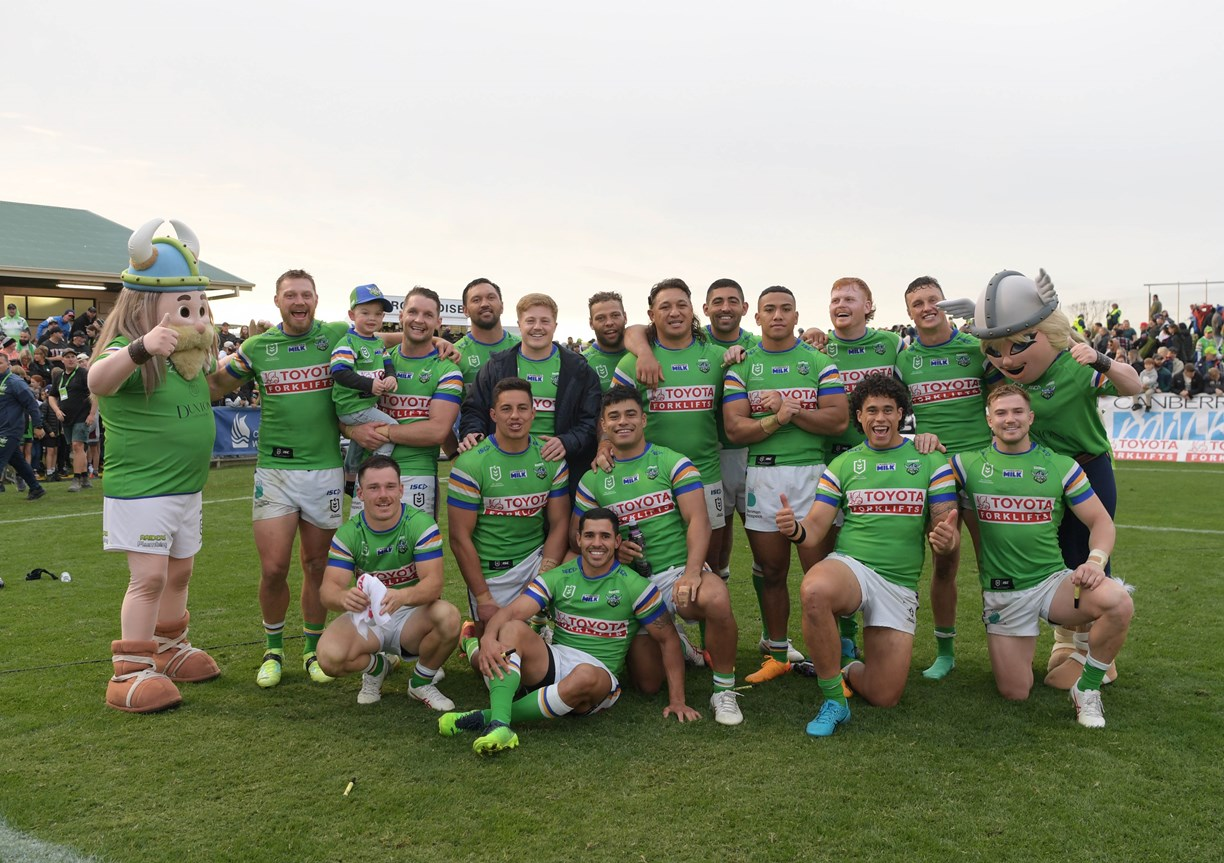 And now it's time for my favourite part of the article - where I write hateful, hurtful things about people who don't know I exist.
Most of my ire this week is reserved for the Sydney media. In particular, Wendell Sailor, Anthony Maroon, and anyone else that lined up to give Canberra, the club, Ricky, and the fans, the figurative middle finger.
As I (quite angrily) explained to someone on reddit (no guesses for what my reddit handle is), Sydney media personalities have always hated Canberra. Famously, Ricky Stuart walked out of a press conference in 2015 after discovering that NRLHQ insiders had suggested that Canberra and the Raiders be "left to die on the vine."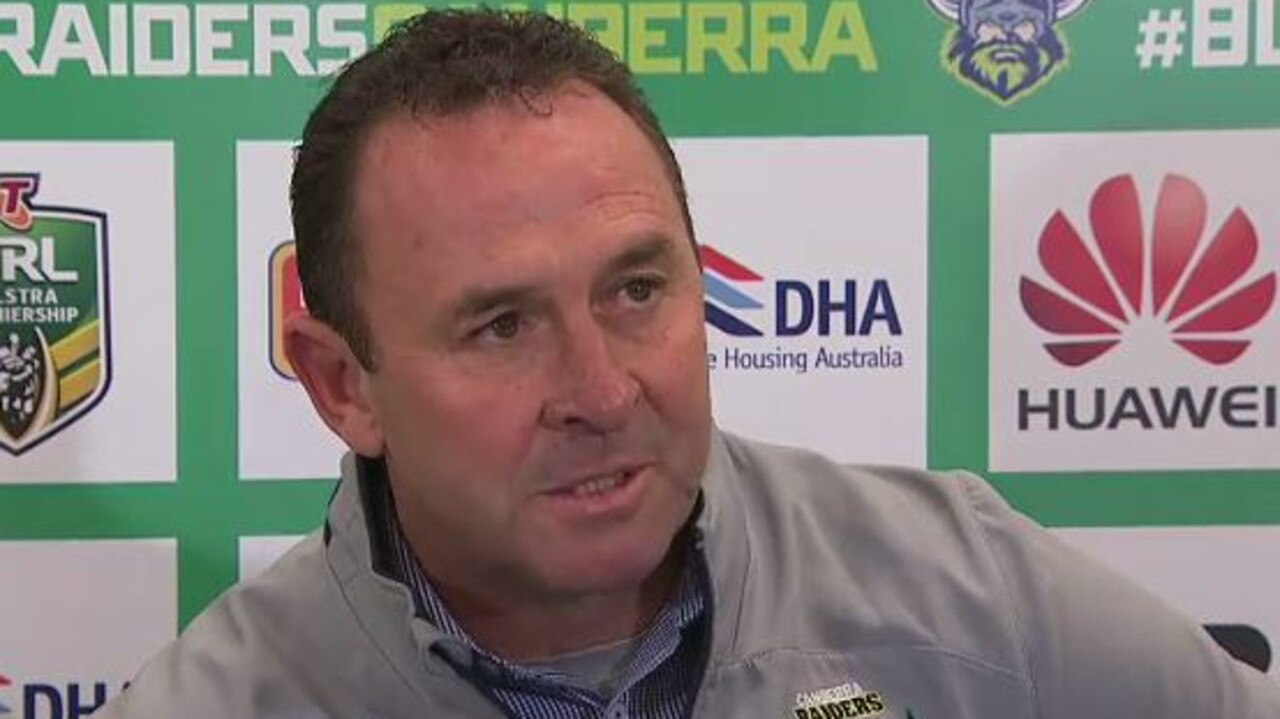 It doesn't suprise me that a man most famous for alcohol abuse would use his Triple-M timeslot to shit himself into a microphone, making terrible comparisons to the Raiders' attempts to sign David Fifita (which I'm glad never eventuated, just quietly.)
Great point - just two major problems. One, the Raiders were offering more money than the Titans to sign David. And two, Fifita never accepted the deal. Which makes sense, because as much as I think Canberra is the best place on earth, no 20-somthing millionaire would come to play in the cold unless they had no choice, or Canberra was close to winning a premiership.
As for the other chap, well, you're just being silly, aren't you. Standing up and having a hissy fit about his precious team having players poached in the 70s, 80s, and 90s. So in essence, what you're saying, is that Souths should be allowed to poach whoever they want because they were hard done by in decades when the league wasn't professional - a third of which, Canberra didn't exist in. That's not how equity works.
And these are just two examples in a sea of shit takes about how Canberra and its fans need to "suck it up." Just let the Sydney teams take whoever they want, you don't matter, you're all crybabies.
But, when Ricky Stuart orchestrates for his puppet, Paul Kent, to fire back on NRL360, suddenly Canberra are acting like bullies, and spoilt brats. Because Ricky had the audacity to use his media contacts to fight back against the overwhelming, crushing weight of media opinion stacked against Canberra. Because Sydney's media should just be allowed to do whatever they want! That's fair, isn't it?
I don't like to use profanity often, but this is my blog and I feel particularly vitriolic about this subject. So believe me when I say:
Get. Fucked.
Elsewhere around the grounds, Manly is apparently imploding again. This time it's because Josh Schuster can't keep a healthy playing weight (same) and is too busy filming TikToks slapping players behind the ear for a prank. Dean Matterson, brother of Ryan, took offense to this, and took a swing. Allegedly.
Apart from the Manly seven (including lying dirtbag Josh Aloiai), I can't hate Manly and I feel bad for the Turbos and DCE. I can't help but wonder what the Sea Eagle faithful think of the decision to sack Des, knowing that he wasn't the issue, the players were. Hmmmmmm...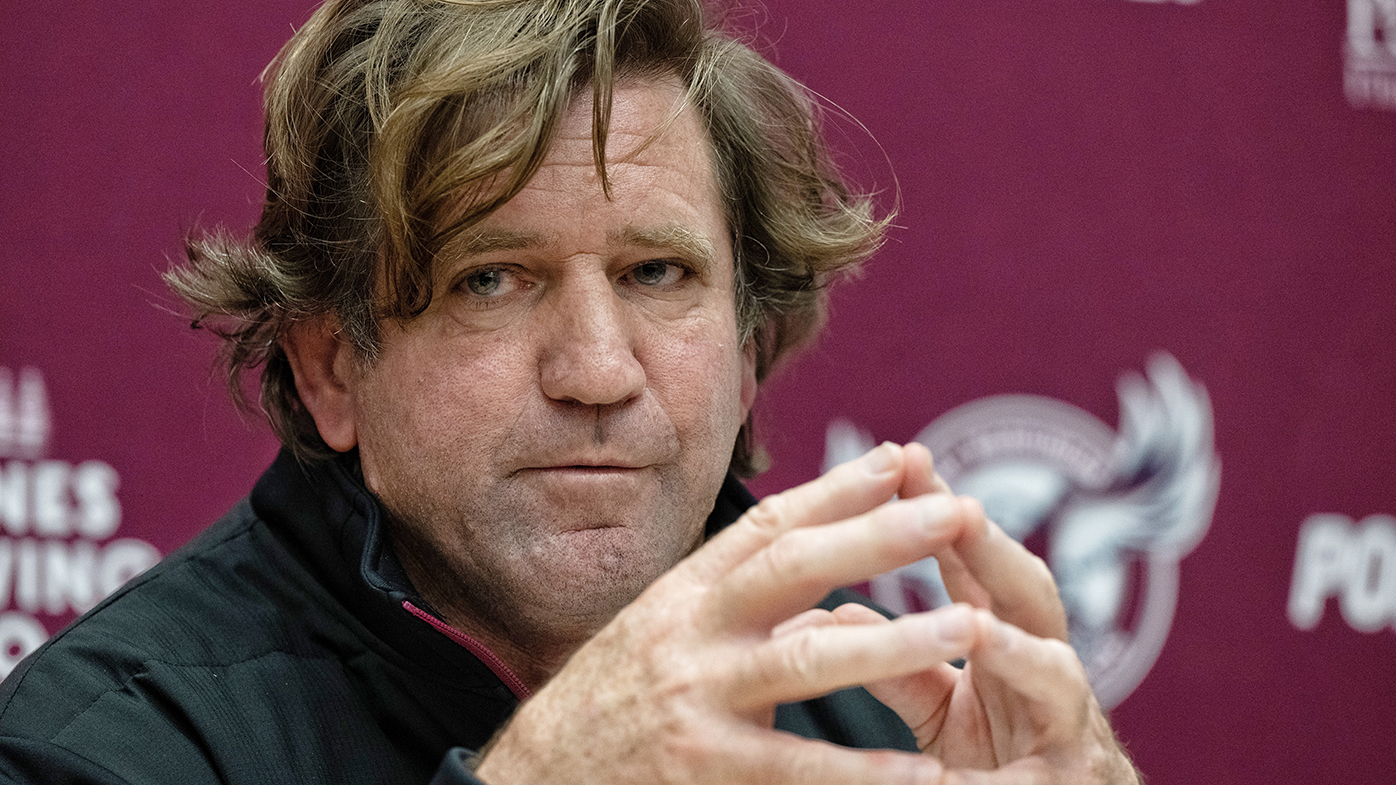 And in great news for everyone except Penrith, the Panthers lost on Saturday Night! To the Tigers! There is a footy god, and as it turns out, he has quite a sense of humour!
Great stuff from the Tigpies. It won't turn their season around, but it's a fantastic way to break the drought, and a dream debut for young fullback Jahream Bula, who stood tall against the onslaught of Nathan Cleary artillery.
That's all for me this week. After plenty of wet weather, the Raiders head back to Brisbane for Magic Round, to take on the Bulldogs. I hope they enjoy the warm weather, and return with two shiny competition points. Magic round, unlike the trainwreck that was the AFL's gather round, promises to be an excellent event once again.
Catch you next time,
Vulkan
Did you like this article? Did you hate it? Go over and keep the discussion going on the official Vulkan's Corner facebook page! - whilst you're at it, leave a like!